DSTmotion will be the new arm of DS Techeetah in the field of sustainable mobility and will produce a range of mobility solutions.
DSTmotion's vehicles will be made available through a variety of sales points including direct to consumer via the DSTmotion.com platform, a wide range of retail partners and the broader DS Techeetah ecosystem.
Taking the learns from the track and applying them to the world of eMobility, DSTmotion will operate in eBikes, eScooters and more.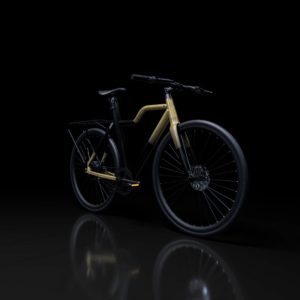 DSTmotion is the eMobility extension of the championship winning team that is investing in innovative micro-mobility solutions that will deliver greener, more efficient forms of last-mile transport that will assist cities work towards their carbon-neutral goals.
DSTmotion is proud to build on the green ambitions of the ABB FIA Formula E World Championship, which is the first global sport to be certified with a net zero carbon footprint from inception.
The initial launch will include an eBike and an eScooter which will take its design language, cues and the look and feel from the DS Techeetah Formula E Team.
DSTmotion is a long-term commitment from the team to address and embrace the future of mobility. A natural evolution for the team to extend their on-track success to a rapidly growing space.
Mark Preston, DS Techeetah Team Principal:
Moving into eMobility is a natural business decision for us as we have operated in the electric vehicle space now for a number of years. We've seen first-hand how the demand for eMobility solutions have developed and we want to be part of the solution for a cleaner transport era.
Keith Smout, DS Techeetah Chief Commercial Officer:
eMobility is hugely important in our daily lives and will become even more so. The COVID-19 pandemic has accelerated the adoption of alternative clean mobility solutions and with the know-how we have of electric drivetrains we felt it important to share this not only through the development of electric cars but also other forms of electric vehicles.
Source: DS Techeetah