Follow #theemnteam around the world
with Formula E!
Simone Rambaldi

Simone is the technical heart of the EMN Team at each Formula E race and follows Marcelo Padin during the championship with the same passion of a gold prospector.
Nothing hides from his curiosity and is always looking for new technical features to be unveiled. Electric engineer, Simone has worked with many companies and organizations in the development of means, components and infrastructures for e-vehicles. Furthermore, he has worked for various international organisation acting in different roles. For instance, as a technical manager for WAVE, or Formula 1 technical commissioner for the CSAI (Commissione Sportiva Automobilistica Italiana) or steward for the World Solar Challenge in Australia. Many are the pioneering events he accomplished in his life: he travelled from Milan to Dakar on a self-built electric-solar Renault 4 on behalf of a charity, acted as an official tester for various scooter manufacturers and designed electric-solar boats he used in different competitions. Today, Simone acts as a CTO for Evway Rout 220, a company based in Milan that develops e-vehicles recharging infrastructures.
---
Daniele Drago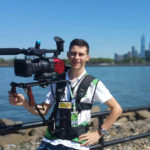 Daniele acts as a camera operator for Electric Motor News and Motor News media outlets.
He started working with Marcelo Padin when still a high school student, at I.I.S. Enzo Ferrari in Monza, as part of a learning and working dual-training project. The field experience, acting in local and international services, has been extremely formative from both a professional and human perspective. And has begun an enduring partnership that, mostly due to Formula E, led Daniele, although really young, to work and be appreciated on a global scenario. On July 2017, Daniele graduated from Industrial Handcrafted Cinema and Television Production, Audio Video and Multimedia Products. Today is the owner of DRAGO VIDEO and still works intensively with Marcelo.
---
Walter Gabelli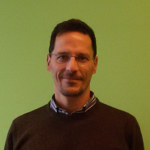 Walter is the web designer who created and launched the new Electric Motor News web site.
He has developed the web site technical and graphic aspects, usability and navigation. Furthermore, handles, together with Lia Maranto, the SEO, the newsletters and social media and google suite stats. With a multi-decade period working for several multinational companies in the energy sector as a graphic designer, he has managed web and intranet sites since 2005, as part of institutional corporate communications programs. wgabelli@gmail.com
---
Marco Cereda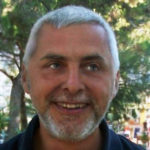 Marco has worked since 2010 for Electric Motor News and Motor News media outlets, giving his voice to several television services.
Father of three beautiful children, Marco has acted as a "bookmonger" – as he's used to saying – in Trezzo sull'Adda (Milan), where Electric Motor News is based. During these years, he has created and handled numerous cultural projects, such as exhibitions, books launches, conferences and round tables. He has been actively involved for over 10 years in Parolazione ("Word-and-action"), a drama group founded by Adolfo Milani, a well-known Italian director and actor. Under Milani's direction, Marco has performed several classic plays of modern and contemporary drama works in local theatres.
---
Lilia Marcucci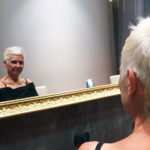 Lilia is the voice of several Electric Motor News and Motor News video services and of the vehicle tests videos.
After having worked for many years as a drama actress for several theatre group, Lilia started teaching eleven years ago, previously as a teacher of Italian as foreign language and currently for primary school students. She met Marcelo Padin in 2010. A great friendship has grown up between them and led Lilia, in time, to become a fan of motors' environment and to begin a durable professional collaboration.
---
Alice and Aurora Bovone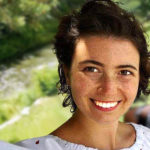 Alice and Aurora, the youngest voices of Electric Motor News and Motor News media outlets, have followed in their father's footsteps.
They inherited their passion for racing and motorbikes from their father Luigi, 2004 world champion for an electric cars category. They live in Chiavari (Genoa) with their family and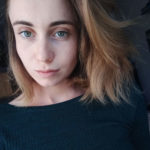 are both university students. Alice is attending a degree program in Nursery and Aurora in Environmental Science. They met Marcelo Padin when they were in diapers, because of his self-denial to motorsport chronicle, that is well preceding their birth. Over time, the friendship between Marcelo and the racing driver Luigi has been involved them. And now, obviously, they are both crazy about Formula E.
---
Cecilia Demartini
Cecilia is a freelance journalist and works with Electric Motor News as a correspondent from Uruguay.
He has written and published articles in local newspapers and in various international online media and in addition to following current events, he is particularly interested in Formula E and also electric vehicles in general, infrastructures and problems related to the development of this type of mobility.
---
Noor Amylia Hilda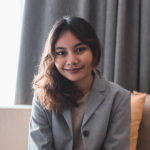 She is a freelance journalist, lives in Malesia and collaborate with Electric Motor News as correspondent from Malesia, Singapore and the area of South East Asia.
She previously worked with Mongoose Publishing (Women's Health Malaysia and ELLE Malaysia), and was Editorial Assistant at Marie Claire Malaysia (Blu Inc Media) and Assistant Producer at NTV7 News & Current Affairs (Media Prima Berhad).
In the field of motorsport, she worked to e-racing.net, Motolat and contributed to Esquire Malaysia and F1 Destinations.
She studied in the University of Gloucestershire, United Kingdom with a Bachelor's Degree in Mass Communications.
---
Topher Smith
Topher Smith is correspondent from the United Kingdom.
He studied Broadcast and Interactive Television at West Kent College and Multimedia Journalism at Canterbury Christ Church University.
He works at e.racing.net as Deputy Editor-in-Chief, and also contributes articles and reports about Formula 2, GP3 and IndyCar to Read Motorsport.