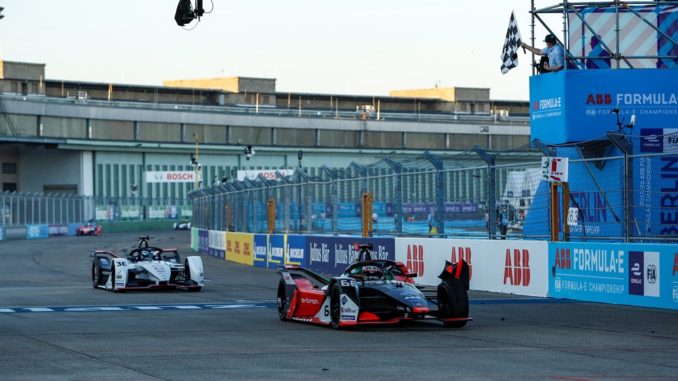 After the Formula E 5th race in Berlin Tempelhof, 10th race of the 2019-2020 Championship, here the quotes of the first three drivers.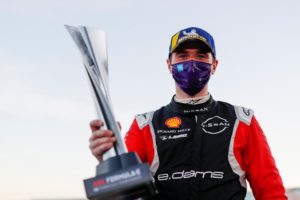 Oliver Rowland (Nissan e.dams)
The team have done a fantastic job, qualifying went really well and the car was amazing during the race. To some extent the race was quite smooth for me – I had managed to control the energy really well so I could control the gap if Robin got a bit too close, but I was helped massively by having such a good car beneath me and obviously being well-prepared. I hope everyone at Nissan e.dams is happy as they absolutely deserve this win, I can't thank them enough. Let's push tomorrow to secure P2 and keep working to have more of these amazing moments!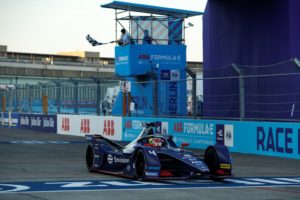 Robin Frijns (Envision Virgin Racing)
It could've looked like a boring race from the outside but it certainly wasn't from inside the car! I was struggling to hang on to Oliver at the beginning since he was very fast – he just pulled the gap since he was one lap long in ATTACK MODE. I was trying to get back, but Oliver did a great job and he was much quicker than me. I'm quite happy with P2 but obviously we're here to win so we need to keep working towards that goal.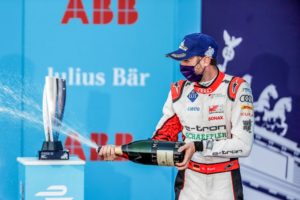 Rene Rast (Audi Sport ABT Schaeffler)
The team told me I had more energy left than Andre for the last lap and I saw he was struggling in sector two. He was lifting quite early so I tried to overtake him and we had some contact and then went side-by-side in Turn 12 and Turn 13 and there was a bit of rubbing but if I have learnt something in the past few races, it is that rubbing equals racing in Formula E, so I tried it today and had a much better result!
Source: Formula E