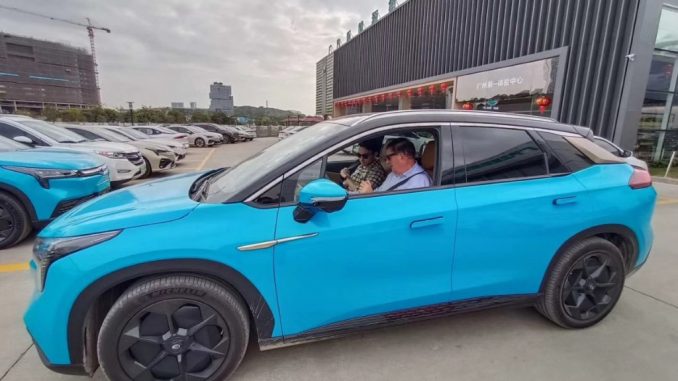 Who knows what the opponents of electric cars will say when they learn that the Aion LX has reached a thousand kilometers of range.
In fact, one of the main stakes of those who don't want to hear about electric cars is the reduced range. Despite the varied offer of the current market, reaching the threshold of one thousand kilometers of autonomy means marking an important point in favor of battery-powered cars.
Well … this threshold has been reached and Electric Motor News, thanks to Marco Loglio, can tell you the details of this car.
Here is the story of our collaborator from China …
I drove the Aion LX with 1000 km of range
Aion is an unknown brand in Europe and is part of the Guangzhou Auto Corporation (GAC) Group, based in the metropolis of Canton in southern China.
Lately GAC Aion has become an independent company and has churned out a series of truly impressive new technologies that even overshadow Tesla's leadership in the development of cutting-edge electric cars.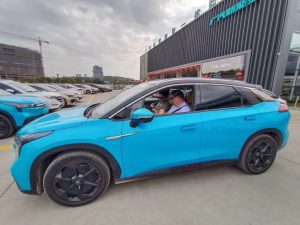 After the 480 kW charging systems (double the best Tesla superchargers) that allow you to recharge an electric car at the same speed as a full tank of petrol, now Aion has presented the LX model, a large 5-seater SUV which boasts a range of 1000 km with a recharge.
I had the chance to drive this car and I must say that it is a real technological gem based on a new 150 kWh battery with a sponge silica anode which is 14% lighter and 20% smaller than the other best batteries in trade.
The energy density is 280 Wh/kg also supported by solar panels that have been placed in the panoramic roof of the car. The two engines propel the Aion LX to an impressive acceleration of 3.9 seconds from 0 to 100 km / h.
Surely these cutting-edge technologies will lead the GAC Aion brand to become one of the most popular brands in China and soon throughout the world.
#MarcoLoglio #theEMNteam