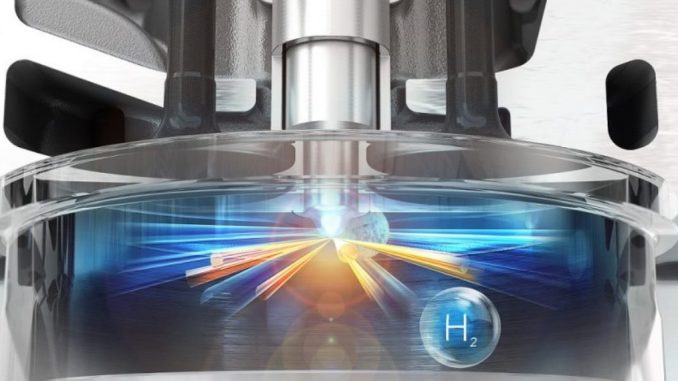 Canadian company Westport Fuel Systems Inc. has delivered positive results in its ongoing test of a Hydrogen-powered (H2) engine for heavy duty application.
Westport Fuel Systems Inc. is a global leader in alternative fuel and low-emissions transportation technologies, that actually is testing of a Hydrogen-powered (H2) High Pressure Direct Injection ("HPDI") engine for heavy duty application.
According to the results, operating with hydrogen ensures significant improvement in engine efficiency and a drastic reduction in tailpipe CO2 emissions compared to diesel.
Scott Baker, Vice President, Global Engineering for WFS, will detail all results during a seminar at the VDI Commercial Vehicles 2021 conference at 8:30 AM (CET) on September 8th, 2021. The main topics of the presentation will include:
Diesel-cycle combustion improvements using H2 HPDI technology
High efficiency and high performance from the company's H2 solution, including near-zero greenhouse gas emissions
Cost-effective CO2 reduction, particularly for heavy-duty commercial vehicle applications
HPDI – High Pressure Direct Injection – in brief
WFS HPDI technology uses late cycle, direct injection, compression ignition combustion with most of the energy derived from the combustion of a gaseous fuel. By utilizing diesel cycle thermodynamics, the HPDI fuel system retains the thermal efficiency, power, torque, and engine braking of the base diesel engine.
Reduced Total Cost of Ownership (TCO)
The WFS H2 HPDI powertrain has the potential for a lower TCO than FCEVs. The main reason for this advantage is that H2 HPDI provides a sound balance between acquisition costs and operating expenses in long-haul trucking applications. Due to the high absolute CO2 reduction of H2 HPDI and the moderate increase of TCO compared to diesel powertrains, WFS's test results indicate that future H2 HPDI trucks will provide the lowest costs per ton of tailpipe CO2 avoided.
Source: Westport Fuel Systems