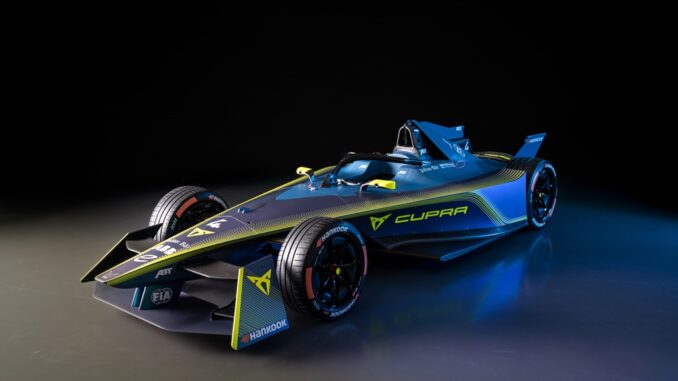 Cupra will join the team ABT to compete in Formula E, the world's leading electric racing competition, for the 2023 season.
Cupra has spent the past four years reinventing motorsport and going out to win, developing the e-Racer – the world's first 100% electric touring car – and recording achievements in competitions like the FIA ETCR series and Extreme E. Cupra is a brand with racing in its DNA, with big ambitions for sustainable racing.
This is a natural step for Cupra as it strives to transform the racing world and prove that electrification and performance are a perfect match.
Racing is at the core of Cupra's DNA, and at Cupra we go out to win – said Wayne Griffiths, CEO of Cupra. It's the right time to take the next leap forward and join the world's greatest electric motorsport competition, and I can't wait to see the ABT Cupra Formula E team competing in the heart of some of the world's most iconic cities. Joining the Formula E, a unique motorsport platform, underlines our ambition of becoming a truly global relevant brand, with the aim of inspiring the world from Barcelona.
With team drivers Robin Frijns (Netherlands) and Nico Müller (Switzerland) signed up for 2023, the ABT Cupra Formula E team's participation in the "KönigKlasse" of all electric performance racing platforms will have a huge impact on the brand thanks to the global visibility and technical innovation capabilities that Formula E provides. Both ABT and Cupra will reinforce their relationship as main partners in the team and Mahindra Racing will supply the powertrain technology.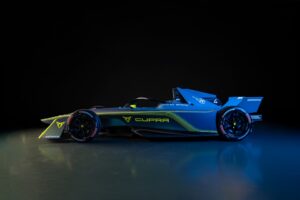 Cupra already partners with ABT for Extreme E, and the brands are both electric racing pioneers. ABT has seen great success in Formula E with its own team, and Cupra began its electric motorsport journey by developing the e-Racer, the world's first all-electric touring car. Their ongoing partnership is proof of Cupra and ABT's shared vision of reinventing the world of motorsport through electrification.
Creating the e-Racer led Cupra to join The FIA ETCR World Cup – the world's first all-electric touring car championship – where the team claimed the Drivers' and Manufacturers' Championship double in both 2021 and 2022. In 2022, Cupra EKS' drivers made up all the top-three places in the season's final standings. The Cupra e-Racer was by far the fastest and most reliable car in the competition for the second year in a row.
Extreme E is a global electric-SUV off-road competition that highlights natural environments under threat from climate change. Participation in the competition complements the way that Cupra is moving towards an electrified range by the end of this decade and the brand shares the competition's belief in the importance of highlighting the issues caused by climate change.
Source: Cupra