E' stato rilasciato da Hyundai il documentario "Defying Convention" che racconta la genesi e l'evoluzione del brand IONIQ dell'azienda, dedicato ai veicoli elettrici a batteria (BEV).
Il documentario ripercorre i fattori che hanno portato al successo IONIQ e illustra il passato, il presente e il futuro di Hyundai – dimostrando come il successo dell'azienda sia frutto di un approccio radicalmente nuovo e di una mentalità innovativa. Il documentario "Defying Convention" è disponibile su Channel Hyundai in versione integrale, e sul canale YouTube HyundaiWorldwide in versione accorciata.
Dalla nascita di IONIQ nell'agosto 2020, Hyundai ha lanciato due modelli nella gamma dedicata alle EV: il crossover di medie dimensioni IONIQ 5 e l'electrified streamliner IONIQ 6. IONIQ 5 "ha inaugurato" il brand, ricevendo un gran numero di prestigiosi riconoscimenti a livello mondiale e ottenendo ottimi risultati di vendita in tutto il mondo. IONIQ 6 è stata lanciata nelle scorse settimane e ha consolidato la leadership di Hyundai nel campo dell'elettrificazione e della mobilità futura, in linea con la visione "Progress for Humanity" dell'azienda.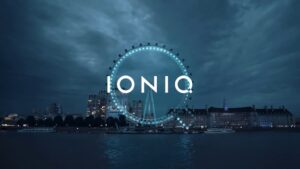 Voce narrante del documentario è Erin Baker, giornalista automotive e giurata del World Car of the Year. "Defying Convention" raccoglie interviste a dipendenti, dirigenti e ricercatori di Hyundai che hanno preso parte allo sviluppo di IONIQ 5, e racconta anche il pensiero alla base dello sviluppo di quelle tecnologie all'avanguardia – come l'Electric Global Modular Platform (E-GMP) e il Vehicle to Load (V2L) – che hanno reso IONIQ 5 molto apprezzata in tutto il mondo.
In Hyundai sfidiamo continuamente le idee convenzionali per dare corpo all'innovazione come parte del nostro DNA – ha dichiarato Jay Chang, Presidente e CEO di Hyundai Motor Company. Il documentario 'Defying Convention' rappresenta tutti coloro che in Hyundai hanno contribuito a rendere IONIQ una storia di successo con una mentalità all'avanguardia.
Hyundai continuerà a sfidare le convenzioni con altre soluzioni di mobilità intelligente, come IONIQ 7 e i modelli N elettrificati, senza dimenticare robotica, AAM (Advanced Air Mobility), PBV (Personal Air Vehicles) e lo sviluppo di città intelligenti.
Di seguito potete vedere il video…
Fonte: Hyundai Italia