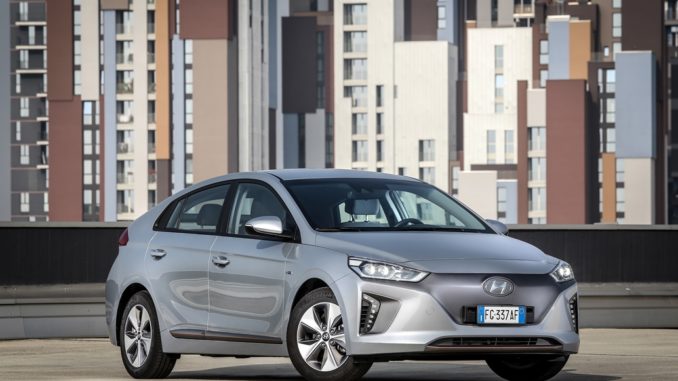 Dal momento del lancio, Hyundai Ioniq ha segnato il record di essere la prima auto prodotta in versioni ibride ed elettrica ma senza propulsione termica pura.
Il modello combina uno stile filante a tecnologie all'avanguardia e ad un piacere di guida senza rivali fra le auto elettriche e da tutte le vetture full electric provate da Electric Motor News è in assoluto quella più
efficiente, con un consumo che si attesta sotto i 10 kWh per 100 km.
Con il massimo punteggio di "5 stelle" ai test Euro NCAP a numerosi titoli di "Car of the Year in tutta Europa, Ioniq è una delle auto ecologiche più premiate
La nuova Hyundai Ioniq rappresenta la prima auto di serie al mondo che consente al cliente di scegliere tra tre differenti motorizzazioni a zero o basse emissioni: si declina infatti in una gamma composta da Ioniq Hybrid, Ioniq Electric e Ioniq Plug-In Hybrid, rendendo accessibile a chiunque la tecnologia a zero e basse emissioni.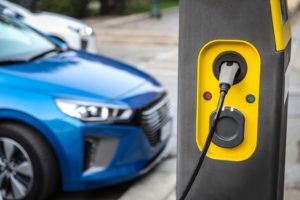 Questo innovativo approccio Hyundai vanta un design ed un piacere di guida senza compromessi, raggiunto mediante l'adozione delle più moderne tecnologie, anche in tema di connettività e sicurezza, oltre a garanzie del massimo livello per il cliente.
Ioniq rappresenta infatti una vera pietra miliare della strategia eco-sostenibile di Hyundai. La brand direction "New Thinking. New Possibilities" ha portato l'azienda a realizzare un'auto particolarmente originale, che ha ampliato la gamma di veicoli a zero e basse emissioni, affiancandosi alla prima vettura elettrica alimentata ad idrogeno mai prodotta di serie, il C-SUV ix35 Fuel Cell. Tutto ciò con l'intento di continuare il percorso d'affermazione del marchio in Italia ed in Europa.