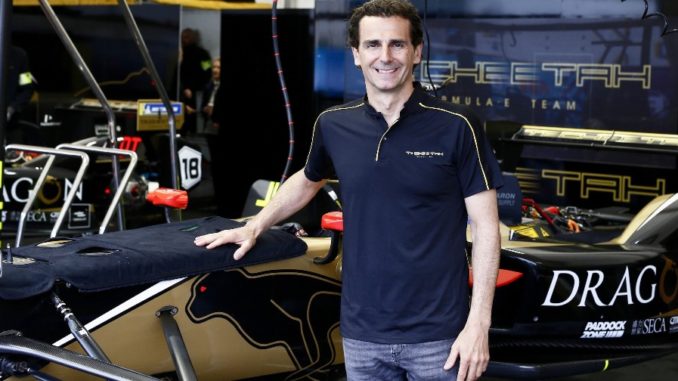 TECHEETAH Formula-E has been announced that former F1-driver, Pedro de la Rosa, will join the team as their newly appointed Sporting and Technical Advisor.
I'm absolutely delighted to have been appointed as TECHEETAH Formula-E's Sporting and Technical Advisor.

The team has had a great start of the season and are currently leading both the teams' and drivers' championships. Nonetheless, there are a number of areas to improve and as a team, we never under estimate the opposition or the challenges that lie ahead.

I'm looking forward to applying my experience and technical expertise at TECHEETAH and to help give the team a competitive edge in the championship. I'll be working with the team and drivers starting from the Rome E-Prix and together we will build upon what the team has already achieved to secure further success.

Formula E has really taken off and it's a significant and relevant addition to the international motorsport scene. Showcasing the next generation Formula E car at the Geneva Motor Show further established the championship by demonstrating its progress in accelerating innovative powertrain solutions – something that is more road-relevant than ever. Formula E has an important role to play in the future development of mobility and I can't wait to get involved – said de la Rosa.

We are very pleased to welcome Pedro on board. He brings a wealth of applicable experience and his appointment represents another step forward to strategically capitalise on our championship position. As we continue to build our team and our positive progress, we are leaving no stones unturned to ensure that the team gets the best possible chance of succeeding, and Pedro will play a key part in this.

We've made some big strides lately and we are in a very exciting position, not just on track, but also off the track. We will have some further commercial news to share in due course – said Ivan Yim, Managing Director, TECHEETAH Formula-E.