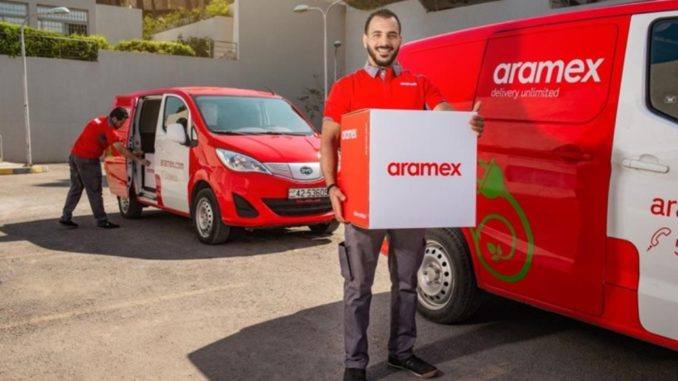 Aramex, the leading global provider of comprehensive logistics and transportation solutions, signed a partnership with BYD to electrifying its fleet in some key stations.
The sustainability effort has already started in Aramex's operations in the Jordanian Capital, Amman, with an initial adoption of 10 BYD pure electric T3 vans, which were delivered by BYD's local agent Future Motors.
The T3 is powered by BYD's proprietary battery pack, producing a maximum torque of 310N.m. Its 3.5 cubic meter spacious rear cargo area is manufactured using an advanced process for multi-purpose vehicles. In addition, T3 vans can reduce operational costs by 60 percent compared to fossil fuel courier service vehicles of the same class.
New energy electric vehicles reduce both noise and air pollution while lowering costs for businesses – said AD Huang, BYD General Manager of the Middle East and Africa Auto Sales Division. That explains their rising popularity and unstoppable drumbeat around the world.
Apart from the T3, BYD has also launched bigger electric models for courier services including T5 and T7, to meet more transportation needs. With their advanced technology and excellent quality, BYD's electric vehicles for courier services have also won the recognition and favor of many other customers such as DHL, UPS, Beijing Environmental Sanitation Engineering Group, and DSTcar.
Mr. Raji Hattar, Chief Sustainability Officer of Aramex, said:
Both Aramex and BYD are striving to promote green and sustainable development, i.e. to develop green transportation and provide green products and services. The official operation of the T3 fleet is also the best example of what we can do to deliver on our commitment to energy saving and emission reduction.
Since its establishment as a maker of renewable energy batteries in 1995, BYD has expanded its operations to include the manufacturing of new energy vehicles for private, public and industrial use, electronics, affordable solar and energy storage system, as well as rail transit. BYD has also won accolades for its sustainability efforts. This year BYD Founder and Chairman Wang Chuanfu was invited to be a part of the jury committee for the prestigious Zayed Sustainability Prize.