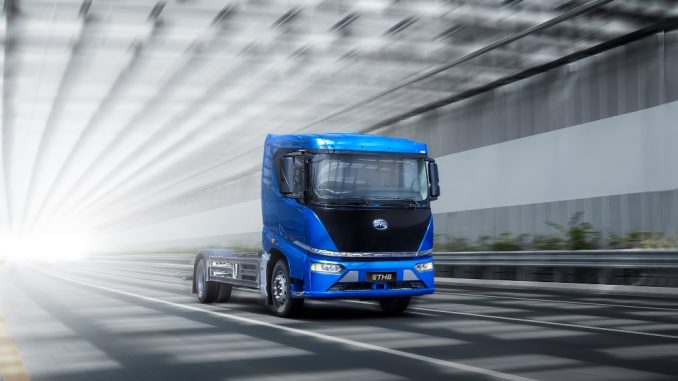 BYD has signed a dealership agreement with Petros Petropoulos for BYD eTrucks sales and aftersales in Greece.
The agreement with the long-established transportation experts will see the rollout of emissions-free pure-electric eTrucks across the whole of Greece, initially from their two main locations in Athens and Thessaloniki.
BYD's range of eTrucks is designed to satisfy the needs of operators in key weight sectors spanning many different applications. Petros Petropoulos, headquartered in Athens, is well known for representing world class brands. The company will be supplying the complete range of BYD eTrucks to customers in Greece, along with a highly efficient aftersales and customer support service.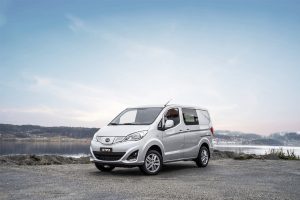 The BYD models on sale in Greece will include the ETP3 panel van designed for urban distribution operations, the ETM6 cargo truck ideal for inner city distribution, the ETH8 distribution truck, and finally the EYT yard tractor for harbour terminals and onsite operations.
All BYD pure-electric vehicles provide long driving range capabilities, low noise pollution for urban and night-time operation, and with zero-emissions, are a positive step forward in providing a cleaner, healthier environment.
Petros Petropoulos is accepting orders now for BYD eTrucks and eVans with deliveries commencing early in 2022.
With over 26 years of experience in battery research and development, BYD is the first and only automotive manufacturer to produce its own powertrain system, battery, and motors. The business has deployed over one million new energy vehicles around the globe and is represented in more than 300 cities across 50 countries.
Source: BYD