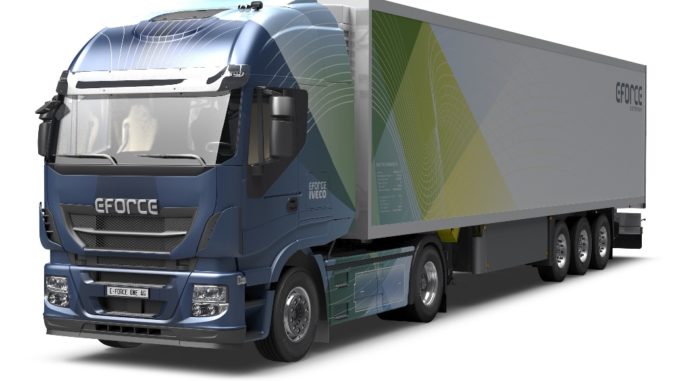 Source: Eforce One
Beckenried, Switzerland. 2nd Novembre 2017.The Swiss Company Eforce One will show its electric truck E44 in middle of November in Transport CH.
The 44 ton. Eforce One electric truck has been powered by electric powertrain based on Iveco Stralis and has been unveiled for the first time at "Krone E-Mobility Play Days" in Austria.
Declared e-truck range is between 200 and 300 km, while customers can have 4 types of battery packs between 120 and 310 kW.
The first E44 eletric truck will be delivered to the precedent Eforce One client, and together with a company will check the operations since the beginning 2018, before to rest definitively to the customer.
The last Summer has been done different tests with this truck with positive results.
You can see and/or download the technical data clicking the link below (PDF in English language)
no images were found