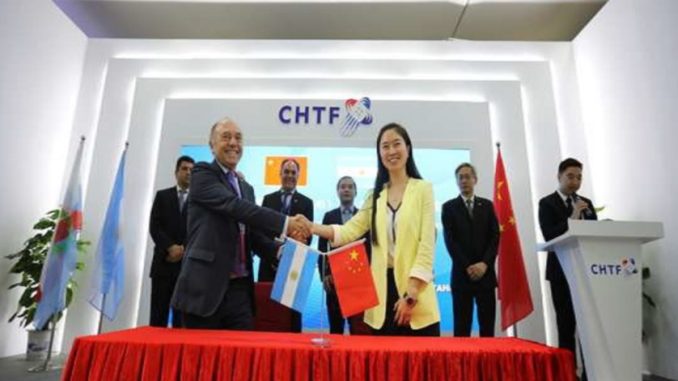 Source: BYD
Shenzhen, China. 16th November 2017. Renewable energy company BYD is bringing 50 of its widely acclaimed pure electric buses to La Rioja province in Northwestern Argentina, under a Memorandum of Understanding (MOU) signed at a ceremony during the annual China Hi-Tech Fair in Shenzhen, southern China.
The signing was graced by senior executives from BYD, Shenzhen Municipal Government and La Rioja provincial officials including Galleguillo Eduardo, Minister of Planning and Industry, and Consul-General Jaime J. Goldaracena.
BYD's pure electric bus can travel up to a maximum speed of 70 km per hour with a range of up to 200 kilometers.
"BYD has a strong presence in the Latin America region, including Brazil, Mexico, Chile, Colombia, Uruguay and Ecuador. Today marks a significant milestone for us to enter the Argentinian market." said Sherry Li, General Manager of BYD Branding and PR division, "This is only a fraction of what BYD can offer as the largest new energy vehicle manufacturer and the leading manufacturer of rechargeable batteries."
BYD's new energy vehicles have expanded to over 200 cities worldwide since the company diversified from its core battery business. The Shenzhen-based company entered Argentina back in 2011 through a local subsidiary.
"We must preserve the land, water and air that we have been blessed with," Galleguillo Eduardo, Minister of Planning and Industry of La Rioja said of his province that lies in the foothills of the Andes Mountains. "We believe BYD will be able to help us achieve this."