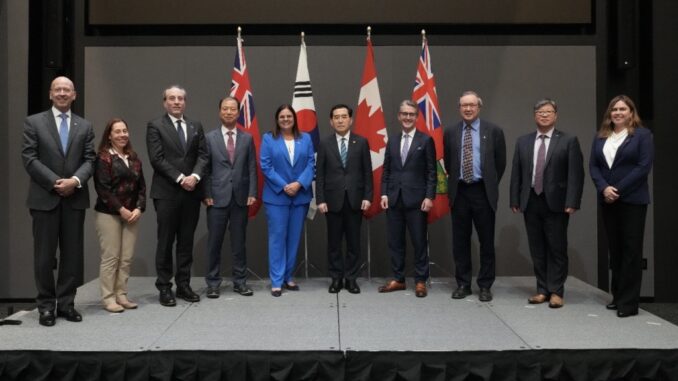 Snow Lake Lithium and LG Energy Solution sign Memorandum of Understanding to establish domestic lithium supply chain for the North American electric vehicle market.
Snow Lake Lithium and LGES will collaborate to explore the opportunity to create one of Canada's first lithium hydroxide processing plants in CentrePort, Winnipeg, Manitoba. Under the terms of the MOU, Snow Lake Lithium will supply LGES with lithium over a 10-year period once production starts in 2025. The MOU and contemplated partnership will be subject to a number of conditions, including the completion of due diligence from both parties.
A scoping study, in partnership with Primero, is already underway to identify the technologies, innovations and skills required to deliver a world-class lithium hydroxide plant within the Manitoba Province.
Snow Lake & Manitoba's rich mining heritage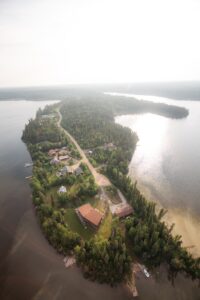 Based in Manitoba, Canada, Snow Lake Lithium is developing the world's first all-electric lithium mine to enable domestic supply of this critical resource to the North American electric vehicle industry.
Snow Lake Lithium is ideally located to serve the North American automotive industry with access to the US rail network via the Artic Gateway railway, which reduces transportation from thousands of miles by road and boat to just several hundred by train.
The Manitoba region has a rich history of mining giving Snow Lake Lithium access to some of the most talented and experienced miners in North America.
Snow Lake Lithium's 55,000-acre site is expected to produce 160,000 tonnes of 6% lithium spodumene a year over a 10-year period, enough to power 5 million electric vehicles. Currently, Snow Lake Lithium has explored approximately 1% of its site and is confident that further exploration will increase estimates over the course of the next year. Snow Lake Lithium's planned mine will be operated by almost 100% renewable hydroelectric power to ensure the most sustainable lithium manufacturing approach.
Over the coming months, Snow Lake Lithium will continue its engineering evaluation and drilling programme across its site, with the expectation that mining operations, will transition to commercial production targeted for 2025.
Canada – a global mining powerhouse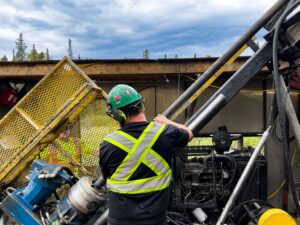 With its rich minerals and metals sector ecosystem, Canada is globally recognised as a world-leader in the mining industry. Its commitment to producing minerals in the right way, both protecting the environment and ensuring local, indigenous communities' benefit, is unparalleled.
Canada is a natural location for investment in critical minerals which are essential to renewable energy, clean technology and advanced manufacturing supply chains. Canada is the only country in the Western Hemisphere that has all the critical minerals required for EV batteries, including lithium.
By 2025, Canada is expected to rank third in the global production of the raw materials needed for electric vehicle batteries.
Source: Snow Lake Resources Ltd.