Adetel Equipment e JSR Micro NV annunciano il lancio di Powerlic, un condensatore al litio ion (LIC) per il settore dei trasporti
Fonte: Adetel Equipment
Ecully, Francia. Febbraio 2016. Come risultato di uno sforzo congiunto di collaborazione, Adetel Group e JSR Micro NV annunciano il lancio di PowerLIC, un condensatore agli ioni di litio condensatore (LIC). PowerLIC offre una risposta alla crescente necessità di autonomia sostenibile nel settore dei trasporti (tram, autobus ibridi, veicoli per ferrovie) in sistemi integrati o stazioni di ricarica veloce.
Certificato per soddisfare i requisiti del settore dei trasporti, PowerLIC permette di raddoppiare la densità di energia e la durata rispetto alle soluzioni disponibili oggi sul mercato. Questa vantaggiosa performance è disponibile in un ingombro ridotto. Con una manutenzione minima richiesta, il costo di esercizio più basso viene raggiunto mentre il suo formato ridotto e integrato ed il livello di della sicurezza individuale (SIL2) che permette un funzionamento sicuro e facile.
Ultimo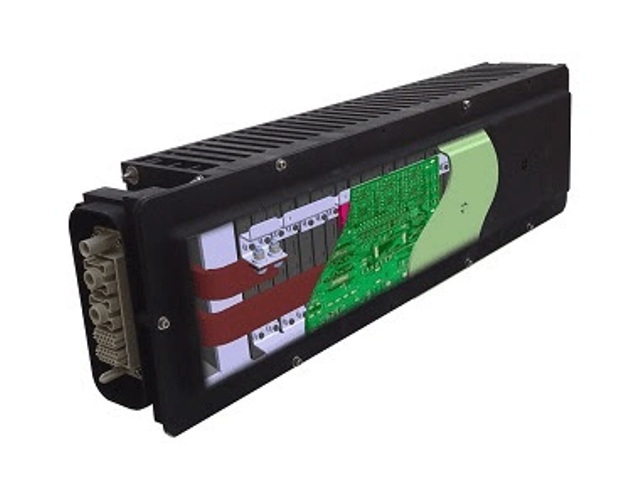 Il condensatore Ultimo® agli ioni di litio, fornito da JSR Micro NV in Europa, viene utilizzate nel dispositivo di accumulo dell'energia all'interno del modulo. Cambiando il tipo di cella, le caratteristiche dei moduli possono essere sintonizzate per fornire l'equilibrio ottimale tra energia e potenza a basso costo di proprietà.
Un condensatore agli ioni di litio è un tipo di super-condensatore ibrido, che combina le proprietà delle batterie agli ioni di litio con le proprietà dei condensatori a doppio strato elettrico. Come risultato, offre una elevata densità di energia e una densità di potenza in combinazione con un ciclo di vita eccezionale. Inoltre, è sicuro da usare.
In English
Adetel Equipment and JSR Micro NV announce the release of Powerlic, a lithium ion capacitor (LIC) module for the transportation industry
Source: Adetel Equipment
Ecully, France, February, 3rd 2016 – As a result of a joint collaboration effort, Adetel Group and JSR Micro NV announce the release of PowerLIC™, an Ultimo® Lithium Ion Capacitor (LIC) module. PowerLIC™ provides an answer to the increasing need for sustainable autonomy in the transportation industry (tramways, hybrid buses, light rail vehicles) in embedded systems or fast charging stations.
Certified to meet the transportation industry requirements, PowerLIC™ allows to double the energy density and lifetime compared to solutions available on the market today.  This advantageous performance comes in a reduced footprint. With hardly any maintenance required, the lowest operating cost is reached whilst its rackable format and individual safety integrity level (SIL2) allows safe and easy operation.
Ultimo
Ultimo® Lithium ion Capacitors, supplied by JSR Micro NV in Europe, are used at the energy storage device within the module. By changing the type of cell, the characteristics of the modules can be tuned in order to provide the optimum balance between energy and power at the lowest cost of ownership.
A Lithium Ion Capacitor is a type of hybrid super-capacitor, combining properties of Lithium Ion Batteries with properties of Electric Double Layer Capacitors. As a result, it offers a high energy density and a high power density in combination with an outstanding cycle life. Moreover, it is safe to use.
no images were found