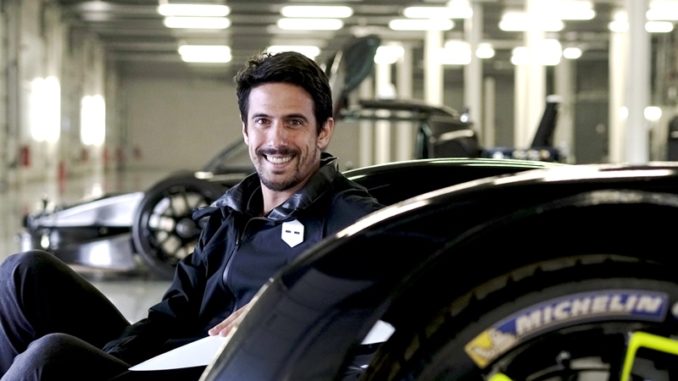 Source: Roborace
Frankfurt, Germany. 13th September 2017. Roborace, the world's first driverless electric motorsport platform, today announced at Frankfurt Motor Show, that Formula E champion Lucas Di Grassi has joined them as CEO, after one year as advisor.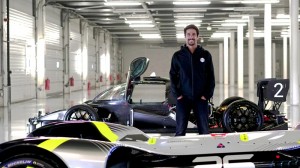 Di Grassi, who has competed in Formula One, Formula E and the World Endurance Championship, has been instrumental in building and growing the Formula E series over the past four years and hopes to bring his business experience to the autonomous competition.
"We want to take Roborace where motorsport cannot go, focusing the platform on future road-relevant autonomous technology," said Di Grassi. "The future of mobility is autonomous, that's an industry consensus now. In the same way, I believe that motorsport is about the driver, who is the best human being behind the wheel. I want to develop the Roborace series to be complimentary to traditional motorsport, and not to replace it. We invite the OEMs, suppliers, technology companies and universities to use our platform to showcase their technology and intellectual capacity in driverless systems. With the technology evolving so fast we must remain flexible on the events, races and challenges we are promoting."
The 33-year-old Brazilian believes electric and autonomous driving are the future of road relevant technology and has been consulting with Roborace founder Denis Sverdlov since the competition's inception.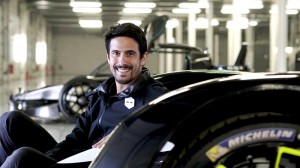 Sverdlov will be taking an advisory role moving forward to allow him more time to focus on other projects, including ARRIVAL – the automotive technology company based in Oxford, who recently announced a partnership with Royal Mail to trial its smart electric tucks.
"We are thrilled that Lucas has agreed to come on board in an official capacity as Roborace continues to grow. He brings a wealth of knowledge from other motorsport competitions he has developed and evolved and we are privileged to benefit from his experience," said Sverdlov. "Lucas truly understands the importance of what Roborace can achieve – making our roads smarter and safer by sharing the benefits of A.I. to advance everything from driver assistance to collision avoidance, security technologies to full autonomy."
Sverdlov invented Roborace with the goal of creating a platform for teams to develop driverless A.I. software in a motorsport environment, with the aim to both educate the public about new technologies and help them feel more comfortable when faced with having the technology on our roads. The series will also help to develop the technology at a much faster rate, due to the extreme environments the cars will be faced with, including Formula E's city street circuits.
Roborace's partnership with Formula E saw them run several historic demonstrations throughout last season in Marrakech, Buenos Aires, Berlin, New York and Montreal with their 'DevBot' development vehicles.
In the coming season, the competition aims to use the "Robocar", as designed by Hollywood automotive futurist Daniel Simon, for its demonstrations and challenges around the world.
Roborace will be using Formula E's season 4 to develop a flexible format for the competition that can adapt to the rapid developments in both the electric and autonomous industries and help partners to showcase road relevant commercial technologies.
no images were found