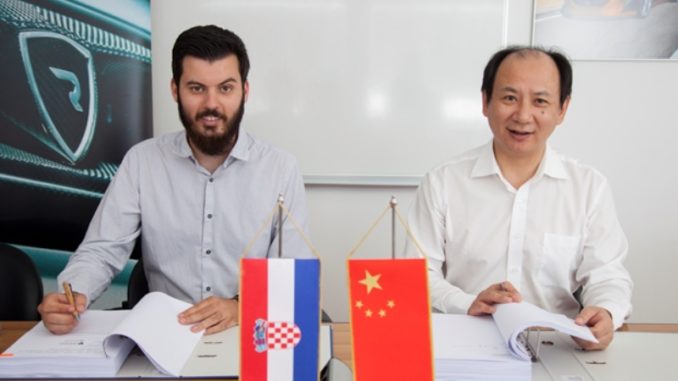 Source: Rimac Automobili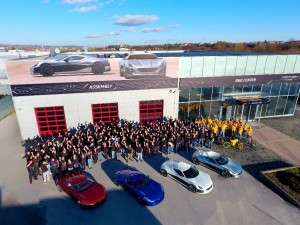 20th September 2017. Asia's largest battery manufacturer – China-based Camel Group Ltd., has entered into a Subscription Agreement with Rimac Automobili, Greyp Bikes and their founder and CEO Mate Rimac concluding the single largest foreign direct investment in a Croatian technology company. Out of the total investment amount, 3 mil EUR will be allocated to Rimac's sister company – Greyp Bikes. The Investment will be used to fund the launch of new products, extension of production capacity and global expansion of the companies.
Liu Changlai, CEO of Camel Group: Rimac Automobili is the perfect electrification partner
Two key areas to grow with new funds
Mate Rimac, Founder and CEO of Rimac and Greyp, commented on the fundraising:
"This investment will help us further accelerate growth, introduce new products to the market and expand our global presence. Two key areas are building a new, state-of-the-art production facility for our technology business and launching our next-generation electric supercar which will be shown to the world next year."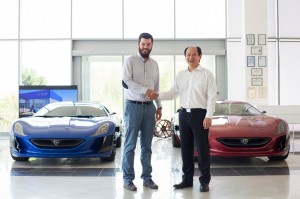 Liu Changlai, CEO of Camel Group said:
"Our strategy is to move aggressively into the New Energy Vehicle Business – providing advanced battery systems, powertrains and other vehicle components to major commercial and passenger vehicle manufacturers in China. After studying the market deeply, searching for a technology partner, Rimac seemed as the perfect match for us – leading the Electric Vehicle technology development in many areas. During our numerous visits to Croatia and detailed Due Diligence, we were most impressed by Rimac's deep vertical integration – developing and manufacturing all key vehicle systems in-house. It was also impressive to learn that Rimac, as a young company in a very conservative industry, has earned the trust of some of the largest and most prestigious automotive companies. We are excited to use our synergies to deliver world-class Electric Vehicle components and technologies to the market and help accelerate the transition to a fully-electric fleet".
no images were found