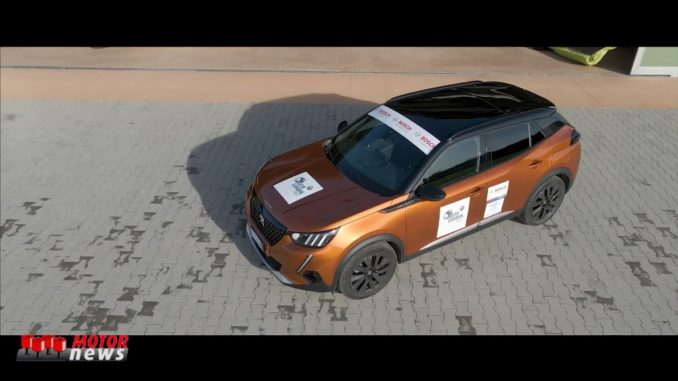 Nel 2020, Nuova Peugeot 208 è Auto dell'Anno e Nuova 2008 è Auto Europa, buone vendite di 3008 e 5008, lancio di e-Expert Van e il nuovo titolo nel CIR.
Peugeot 208 auto dell'anno 2020
La Nuova Peugeot 208 è eletta Auto dell'Anno 2020. La giuria del prestigioso premio, formata da 60 giornalisti delle più autorevoli testate della stampa specializzata europea, ha apprezzato il design dalla forte personalità, l'alta tecnologia e l'ampia gamma motori della compatta del Marchio del Leone, con possibilità di scelta fra alimentazioni a benzina, diesel o 100% elettrica, secondo l'imperativo "Power of Choice" della Casa. Sesta Peugeot a conquistare l'ambito titolo, la 208 è subito diventata una best-seller della categoria, anche in Italia dove sta riscuotendo uno straordinario successo sulla via iniziata, negli anni Ottanta, dalla leggendaria 205.
Peugeot 2008 Auto Europa 2021
L'Unione Italiana dei Giornalisti dell'Automotive ha assegnato al Nuovo Peugeot 2008 il titolo di Auto Europa 2021. Oltre a quello dei soci UIGA, all'attribuzione del premio ha concorso anche il voto di una giuria di opinion leader e di una giuria popolare che hanno riconosciuto il livello tecnologico di categoria superiore e lo stile innovativo del SUV compatto del Marchio del Leone. A fare la differenza con i modelli della concorrenza anche la possibilità di scegliere fra motorizzazioni benzina, diesel e 100% elettrica.
Nuovi Peugeot 3008 e 5008
Peugeot è attualmente leader nel mercato europeo dei SUV medio-compatti, con i 3008 e 5008, che nel 2020 hanno raggiunto performance semplicemente straordinarie a livello globale. Oltre 110 mila esemplari venduti finora in Italia, il premio di auto dell'anno vinto al debutto da 3008 e, sempre da parte di quest'ultimo, le due vittorie alla Dakar.
Oggi entrambi i modelli si rinnovano in diversi elementi. Punti in comune sono la personalità del design, la raffinatezza tecnologica e la funzionalità di un abitacolo che permette di ospitare fino a sette persone, nel caso di 5008. Forte personalità, distintiva e innovativa e poi, come un leader deve fare, alzano ancor più l'asticella di ciò che è lecito aspettarsi da un prodotto di questo tipo. Sistemi ADAS al massimo livello consentito dalla legge e l'esclusivo Night Vision, per viaggiare nella notte nel massimo della sicurezza.
Tre i livelli di allestimento: Active, Allure e GT, ciascuno arricchibile con un pack specifico. Nuovo 3008 declina poi alla perfezione il "Power of Choice", grazie a motori benzina, Diesel ma anche ibridi plug-in, ricaricabili. Il massimo della tecnologia oggi disponibile sul mercato.
Peugeot e-Expert Van of the Year 2021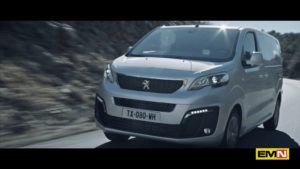 Non bastassero i successi di critica di 208 e 2008, anche Nuovo Peugeot e-Expert ha ricevuto un importante premio: è stato eletto Van of the Year 2021. Ambito titolo che premia la strategia di elettrificazione del Marchio del Leone. A suo agio in ogni situazione di utilizzo e adatto a tutti gli impieghi professionali, e-Expert aggiunge alle doti di spazio, versatilità e tecnologie avanzate, la prerogativa della motorizzazione 100% elettrica che consente il libero accesso ai centri urbani. Tre lunghezze disponibili, identico volume di carico delle versioni termiche e due livelli di autonomia, fino a 330 km nel ciclo WLTP.
Andreucci Campione Italiano Rally 2 ruote motrici con Nuova Peugeot 208 Rally 4
Paolo Andreucci ha conquistato il Campionato Italiano Rally 2 Ruote Motrici 2020 al volante della Nuova Peugeot 208 Rally 4, protagonista di una stagione alquanto complicata. Quattro vittorie su quattro gare disputate per il pilota toscano, affiancato da Anna Andreussi, che ha saputo sfruttare al meglio le qualità di una vettura, erede della precedente 208 R2B, che si è dimostrata subito altamente competitiva nel solco della migliore tradizione del Marchio del Leone nei rally nazionali e internazionali.
Ecco i video
Fonte: Peugeot Italia