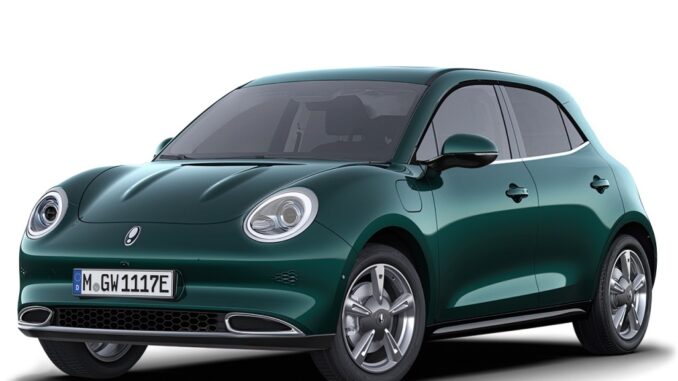 In the fourth series of the 2023 Green NCAP tests, the Chinese electric cars BYD Atto 3 and Ora Funky Cat achieved the maximum score of five stars.
Nella quarta serie dei test Green NCAP del 2023, le elettriche cinesi BYD Atto 3 e Ora Funky Cat hanno ottenuto il massimo punteggio di cinque stelle.
Green NCAP also releases new results for vehicles with diesel and petrol powertrains produced by established European manufacturers Mercedes-Benz, Audi, Škoda, and Dacia – showing that progress is still possible and can be delivered in more traditional engine technology. Last placed in this release is the Ford Ranger Raptor, a pick-up truck often used as a family 'utility' vehicle.
The release presents cars of different classes and propulsion types – from small family cars, through to executive limousines, to a pick-up truck; and from pure electric, through to hybrid, to large petrol and diesel powertrains. All the cars tested underwent Europe's most comprehensive series of environmental performance-based laboratory and road testing. The results – measurements that include regulated and non-regulated parameters – are summarized through three important indexes: clean air, energy efficiency and greenhouse gas. For easy comparison between vehicles, scores range from 0 to 10, the higher being the better score.
Some of the vehicles tested clearly demonstrate the achievements made by industry in the quest for cleaner and less climate damaging cars, even if still powered with conventional engines With results like that, upcoming Euro 7 regulation should not be a big challenge for the manufacturers of today's best performers. And the high scores of the five-star Chinese newcomers show they are ready to compete for market share – declared Dr Aleksandar Damyanov, Green NCAP Technical Manager.
Chinese BYD was the top seller worldwide of electric and plug-in hybrid vehicles last year but is still a relatively unknown brand in Europe today. This is likely to change quickly as BYD is currently bringing a range of competitive electric models onto the market, including last-year's Atto 3, a compact SUV (sport utility vehicle) with a maximum power of 150 kW and a battery capacity of 60 kWh. In Green NCAP tests, the car's low energy usage in cold weather conditions stood out. This is due to its well-designed heating system, which uses a heat-pump and a range of different sources of waste heat to provide the right level of cabin comfort. The vehicle's grid-to-battery output efficiency of 87%, on the other hand, is average and might have been greater with optimized charger and battery charging/discharging behaviour. Overall, the BYD Atto 3 remains an excellent choice of electric car, achieving an Average Score of 97% and 5 Green Stars.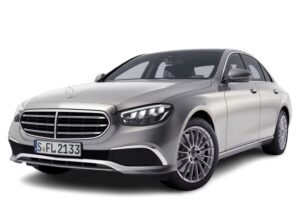 Chinese manufacturer Great Wall Motors, no less ambitious, produces the Ora Funky Cat, which delivered a similarly robust result in Green NCAP tests. The Ora Funky Cat is a compact family vehicle with a full-electric drivetrain, a maximum power of 126 kW, and a battery capacity of 63 kWh. In contrast to the Atto 3, its grid-to-battery output is an impressive 93.2%, a number not previously recorded in Green NCAP testing. This enables the car to lower its overall consumption values and hence, with an Average Score of 97%, the Ora Funky Cat comfortably achieves 5 Green Stars as well.
But there are more environmental performance innovations in the market than battery-electrification.
Green NCAP tested the Mercedes-Benz E300d 4MATIC estate, which comes equipped with a two-litre diesel engine. This car, given its weight and size, takes real advantage of the efficiency of its diesel powertrain, which is supported by a 48 V mild-hybrid system, but the high greenhouse gas emissions are not enough for a result better than 1.9 out of 10 in this part of the assessment. Yet the greatest achievement of Mercedes' engineers is visible in the Clean Air Index: with a result of 9.3 out of 10, the diesel E-Class becomes the least polluting combustion car Green NCAP has tested so far. The car earns an Average Score of 50% and 3 Green Stars.
The Audi A6 50 TDI quattro is a full-size executive limousine and is tested with a three-litre turbocharged diesel engine, providing 210 kW peak power. Using fossil-fuel, it has limited potential for minimizing greenhouse gas emissions. However, its diesel powertrain is more efficient than its petrol counterpart. Its high mass of two tonnes also makes it more difficult to keep consumption and CO2 emissions low. The car's performance in the Clean Air Index is impressive, demonstrating unusually low particle emissions and excellent control of other pollutants overall. Unfortunately, its emissions rise significantly over Green NCAP gross exceedance thresholds under highway conditions. Overall, the 50 TDI quattro scores an Average Score of 37% and 2 Green Stars.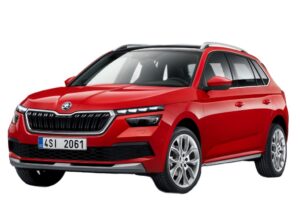 The Škoda Kamiq is a compact SUV with a one-litre turbocharged petrol engine. Due to its overall good scores, the car qualifies for additional robustness testing under more challenging conditions. The Energy Efficiency Index of 5.2 is well-deserved, but additional electric support might further improve the consumption figures and corresponding CO2 emissions. The Kamiq scores 3.8 out of maximum 10 in the Greenhouse Gas Index. Overall, the Škoda finishes Green NCAP's tests with an Average Score of 53% and easily collects 3 Green Stars.
The 2023 model of the Dacia Jogger Hybrid is equipped with a 1.6 litre naturally aspirated petrol engine, electric traction motor and automatic transmission. The Jogger's hybrid powertrain seems a particularly desirable choice and indeed delivers creditable fuel consumption values – a figure of 4.6 l/100 km is usual for a combined real-world trip. The car scores slightly above average in the Clean Air Index, where results could be improved by better particle and CO control and more robust performance in cold weather conditions. A good overall performer, the Jogger receives an Average Score of 51% and collects 3 Green stars.
The Ford Ranger Raptor is a pick-up truck with a three-litre twin-turbo V6 petrol engine. It is approved as a commercial vehicle and therefore, does not need to meet the same stringent legislative requirements as a regular passenger car. Pick-up trucks are nowhere near as commonplace in Europe as they are in the USA and Australia. Due to its high consumption and CO2 emissions, it receives no points in the Energy Efficiency and Greenhouse Gas Indexes. Its performance in the Clean Air Index is mediocre, leaving room for improvement of particle emissions and ammonia (NH3) output but, most especially, of CO emissions under high power demand conditions. These results present the car with a Clean Air Index of 3.5 out of 10. The Raptor finishes with an Average Score of 11% and receives just 1 Green star.
Source: Green NCAP