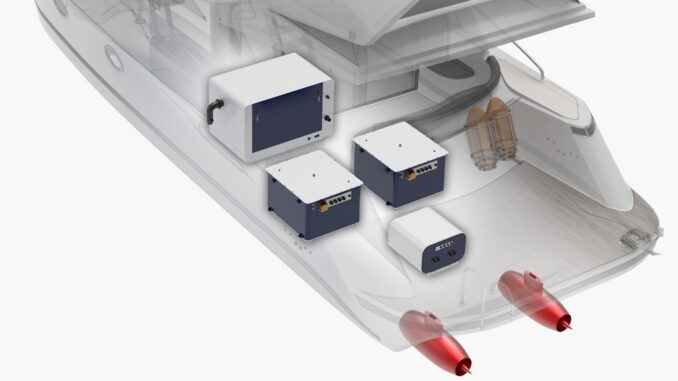 Sealence Group engineers have created the brand new 83 kWh lithium cobalt Safe-Li battery, over 250 kW of power at 450 Volts.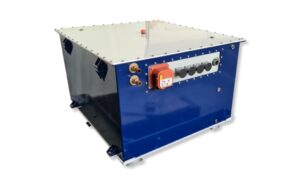 Already from the name Safe-Li, Sealence highlights how safety has been at the heart of the development of this futuristic project, just like that of the DeepSpeed electric jet that belongs to the company's DNA.
The Safe-Li boasts "Best in Class" numbers both for the compact dimensions, only 900x800x600, and for the weight, which is only 550 kg, features that position this product at the top in terms of power/weight density for a heavy-duty battery designed for intense use.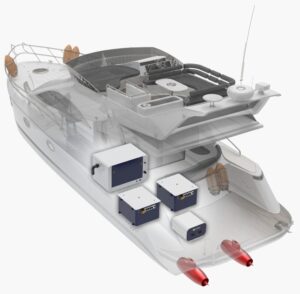 In addition to these top-notch technical specifications however, what differentiates the Safe-Li from competing products is precisely the intrinsic safety aspect highlighted by the name itself: this battery cannot catch fire.
The whole battery pack is in fact immersed in flame-retardant liquid which prevents even serious damage to one cell from spreading to adjacent ones effectively avoiding any chances of triggering dangerous chain reactions.
The battery itself is equipped with intelligent software algorithms governed by a proprietary BMS (Battery Management System) capable of transmitting countless data such as the real-time charging information or battery health status, to a mobile phone or computer as well as to receive software updates via OTA (On The Air) wherever in the world.
This outstanding battery is intended to equip electric-propelled yachts from 12 to 18 meters, as well as to provide silent energy for on-board services.
Source: Sealence