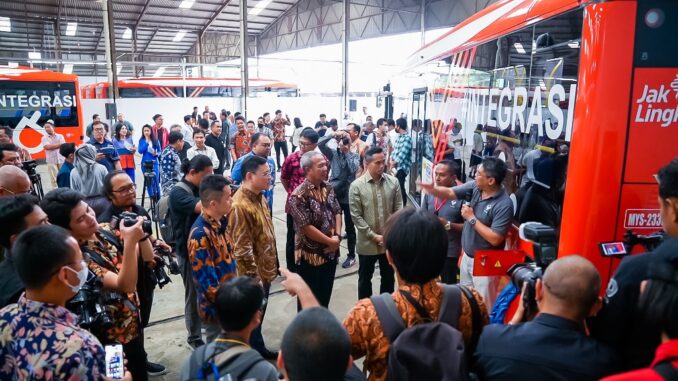 The Indonesian BYD dealer VKTR Group and BYD Indonesia officially delivered 22 BYD electric buses to the a local bus operator Mayasari on March 14.
This marks a significant step towards the electrification of public transportation in Indonesia.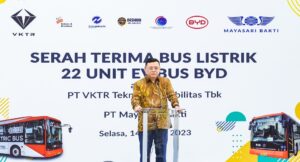 The 22 electric buses delivered this time will go into service on Transjakarta-operated bus routes, accelerating environmentally-friendly public transportation in Jakarta. Moving forward, BYD will bring more green mobility solutions in the course of achieving the country-wide public transportation electrification goal by 2030.
In 2022, BYD and VKTR Group announced their partnership with the Indonesian carrosserie manufacturer Tri Sakti to advance the industrialization of new energy vehicles in Indonesia. As part of this partnership, 30 BYD electric buses were shipped to Jakarta-based bus operator Transjakarta on March 8. And that was the first electric bus fleet put into operation in the country.
Source: BYD