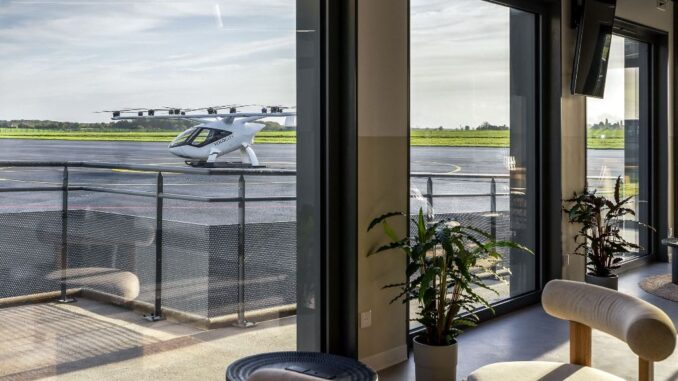 Volocopter has partnered with SITA, the world's leading IT provider to the air transport industry, on IT infrastructure for vertiports.
SITA has also become the latest investor to join Volocopter's Series E funding round, which is a great milestone in the current economic environment.
The urban air mobility (UAM) will offer a new form of sustainable aviation, replete with multiple mobility options to cities worldwide. The company's launch product, the VoloCity electric air taxi, will operate routes in congested megacities to offer future passengers stable, quiet, and safe flights. Flights can be hailed via designated boarding points (or "vertiports"). The partnership therefore has the potential to shape aviation industry standards.
SITA will deploy its expertise in air transport for the emerging UAM industry, developing new operating standards and a digital-first passenger experience. SITA's portfolio includes a wide range of IT solutions, including airport management and operations, passenger operations, flight and aircraft operations, baggage processing, and border management.
Volocopter is known for its integrated UAM ecosystem approach. Its digital operating system, the VoloIQ, connects all partners, thus enabling a holistic service. The VoloIQ therefore enables a digital-first approach that will translate to end-to-end passenger air transportation experiences. This cloud-based system is in the process of being certified by the relevant aviation authorities.
Source: Volocopter