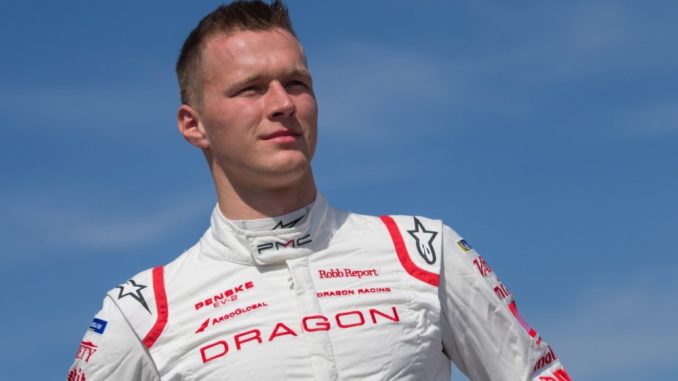 Maximilian "Max" Günther will be the driver of the Penske EV-3 number 6 alongside José María López, in Season 5 of the ABB FIA Formula E Championship.
Maximilian joined the team as Dragon's Test and Reserve driver, following a strong showing in his first outing with an electric race car at the Season 4 rookie test in Marrakech. During this time, he logged miles on the track and on the simulator to help develop and refine the Penske EV-3 powertrain package.
He continued to impress the American team in each test session, culminating with a strong weekend in Valencia during which he continued to demonstrate his capabilities in the all-electric Formula.
I'm really happy to compete with Dragon in the upcoming ABB FIA Formula E season – says Günther. We made great progress during our development with the more powerful and complex Gen2 Car. It's an exciting challenge for both the Engineers and the Driver, and I'm enjoying every second driving it.
Günther added:
The working atmosphere inside the team is fantastic, I feel really comfortable and can't wait to get the new season started. Certainly, I will give it my all to deliver the best possible results for the team. I want to thank Jay Penske and the entire Dragon team for their trust and for giving me the opportunity to race in this first-class championship.

I am very pleased to give Max the opportunity to race in the #6 car this season – added Jay Penske, Dragon's Founder, Owner, and Team Principal. Maximilian did a tremendous job building rapport with the team and working with the entire organization on the development of the Penske EV-3.
Penske finished:
Maximilian has shown himself to be a true competitor. I am looking forward to seeing the results of his hard work in Season 5.