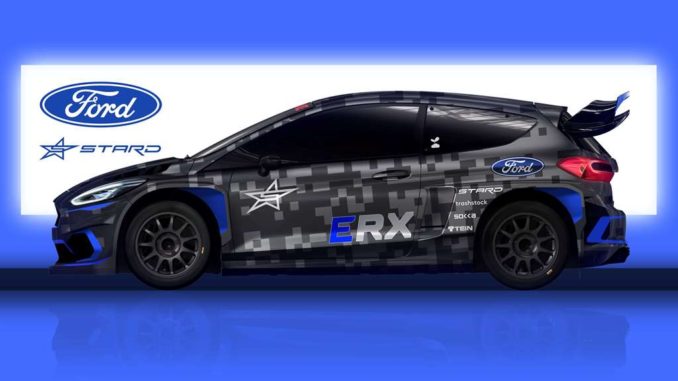 Ken Block, the star of Gymkhana, Rallycross and Rally, will race in the first ever round of the new Projekt E Series with electric Ford Fiesta ERX built by STARD.
The new Projekt E Series is the leading support category for the FIA World Rallycross Championship and the first all-electric championship in rallycross.
Debut will be at Holjes, Sweden on August 22nd – 23rd.
Most famous for his viral Gymkhana videos, which have had over 500 million views from people around the world, the American star has raced all kinds of cars, in all types of disciplines across the planet, but the Projekt E Series race at the world-famous Holjes track will be the first time he has ever raced an electric car head-to-head against similar vehicles.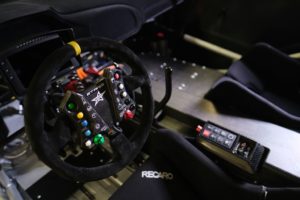 Block has claimed two World RX podiums in his time racing Supercars, and drove with a Ford Focus RS RX for two years in 2016-2017. At Holjes will compete in a brand new Fiesta ERX, which like all steel body, four-wheel-drive cars in the new Projekt E Series, will be driven by STARD's REVelution powertrain system, with three electric motors producing 450kW (613bhp) combined power and 1002Nm of instantaneous torque and a top speed of 240km/h, using a four-wheel drive system and two-speed transmission fitted to both axles.
The Fiesta ERX has already delivered race-winning performance in the hands of another driver with World Rally Championship history, Manfred Stohl, and the new car for Block to race in Sweden will be given a special VIN (vehicle identification number), 043 in honour of his debut in the car.
Ken Block:
I am stoked to take part in the worldwide first ever electric rallycross race in the Projekt E series in a STARD Ford Fiesta ERX! The car is rad and I can´t wait to get behind the wheel in Holjes.
Michael Sakowicz, STARD CEO and founder:
We are very much looking forward to having Ken racing our Ford Fiesta ERX at Holjes. Not just because he is one of the most famous race drivers in the world and it shows the potential of Projekt E that the class is able to attract drivers like Ken, but also because he has vast experience of motorsport and rallycross and it will be very interesting to get his feedback. Ken has driven and raced in all kinds of crazy cars, but I really think he will be very impressed with the Fiesta ERX.
Source: STARD
NextGEN Gallery
Modifica
Cancella