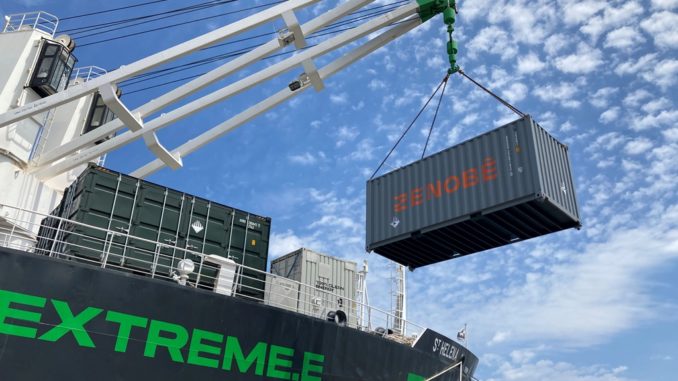 Zenobe will provide a second life battery to help power Extreme E's team garages and broadcast infrastructure, in support of the series' net-zero target.
Zenobe will provide a 120kWh second-life battery as Extreme E's Official Energy Storage Supplier, the same batteries that formerly having powered an electric buses in Stockholm, Sweden.
Zenobe will be providing its service from the Ocean X-Prix in Senegal, taking place 29-30 May, onwards.
Zenobe is the UK's leading independent owner and operator of battery storage and EV fleet specialists.
The battery's first life saw it operating in Sweden, where it helped bring cleaner air to Stockholm, powering an all-electric bus in the heart of the city. In this battery's new life, it will utilise its remaining untapped capacity powering Extreme E's site operations.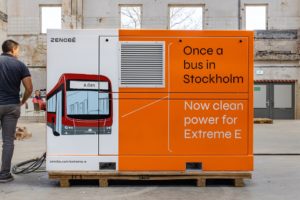 Starting its new life, the former bus battery is on board Extreme E's ship, the St Helena, which is due to arrive in Dakar and ready to be put to work by Extreme E in Lac Rose, Senegal, to join the revolution of motorsport. It will be performing in some of the planet's most extreme environments, including the bitter cold of the Greenland Arctic, the heat of the West African coastline, and the close humidity of the Amazon rainforest.
As the Official Energy Storage Supplier for the inaugural season of Extreme E, Zenobe's second-life battery will allow the series to maximise the consumption of renewable energy generated onsite, helping Extreme E sustainably reinvent motorsport operations. In its first life on a bus, the battery saved nearly 1000 tonnes of CO2. In its second life, it will help Extreme E save roughly 15 tonnes of CO2 per year.
The Extreme E season began with the inaugural race in Saudi Arabia on April 3 and will now visit Senegal (May 29-30), Greenland (August 28-29), Brazil (October 23-24) and Patagonia (December 11-12).
Source: Extreme E