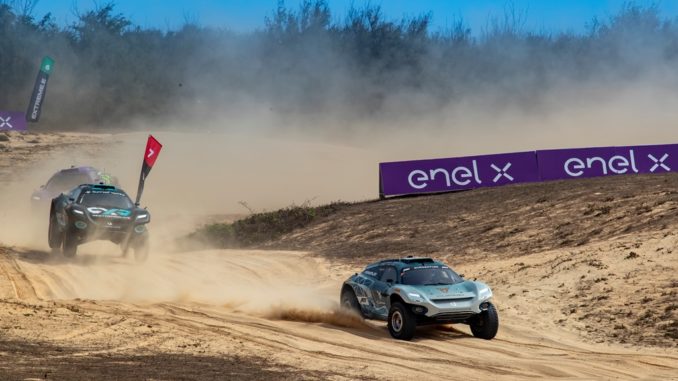 Enel X is the Official Smart Charging Partner and will provide charging technology, the JuicePump 40 Race Edition, to charge Extreme E's SUV ODYSSEY 21.
Enel X is developing and executing custom energy strategies by empowering organisations and consumers to take practical steps to reduce carbon emissions and it has a strong commitment in the motorsport sector to develop and test advance technologies, making motorsport even more sustainable, while maintaining the same level of performance and safety.
Enel X was recently announced as one of the World's Most Innovative Companies for 2021 by the prestigious Fast Company. It was recognised for its smart EV charging solutions, including JuiceEco and JuiceNet Green, that charge electric vehicles with clean energy.
Source: Extreme E