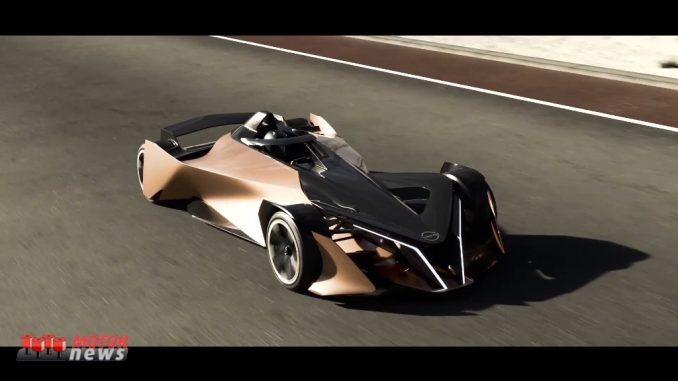 Nella settima puntata di Motor News del 2022, parliamo del Brabus 800 Adventure XPL Superwhite, Nuova Volkswagen T-Roc e Nissan Townstar ed e-POWER.
Di seguito i servizi video…
L'estrema Brabus 800 Adventure XPL Superwhite
Il Brabus 800 Adventure XPL Superwhite è uno stravagante pickup che si sente a suo agio tanto nel deserto quanto su colline e valli o su un magnifico viale di un centro abitato. La supercar è costruita sulla base del Mercedes AMG G63. Brabus 800 Adventure XPL Superwhite è lungo 5,31 metri con un'altezza da terra di 49 centimetri che rende possibili anche le operazioni fuoristrada più difficili.
Arriva in concessionaria la Nuova Volkswagen T-Roc
Dopo oltre un milione di esemplari venduti in appena quattro anni, di cui più di 110.000 in Italia, la Nuova Volkswagen T-Roc è pronta al debutto nelle Concessionarie italiane. Per rafforzare e proseguire il suo successo, il design esterno della Nuova T-Roc è stato rivisto nei dettagli pur rimanendo invariato nel carattere, gli interni presentano una notevole qualità superiore e la dotazione di serie ora è più ricca, grazie a equipaggiamenti e tecnologie evolute.
Servizio con la voce di Aurora Bovone
Nissan Townstar, la nuova generazione di LCV
Il nuovo Nissan Townstar, veicolo commerciale compatto, inaugura la nuova generazione di LCV Nissan. Sviluppato sulla piattaforma CMF-CD dell'Alleanza. Townstar è disponibile nella versione van e combi, passo corto e passo lungo, con motore 1.3 benzina da 130 CV e 240 Nm di coppia, Euro 6d-Full, o con motore 100% elettrico con batteria da 44 kWh e 245 Nm di coppia.
Unveiled the Nissan electrified range
Nissan unveiled its range of six electrified models and their technologies as well, announcing that production will be 100% electrified by 2030. The six new Nissan electrified models will arrive during 2022 and they are into the long term company strategy signed with Ambition 2030 plan.
In italiano – Presentata la gamma elettrificata di Nissan
Nissan ha presentato la sua gamma di sei modelli elettrificati insieme alle rispettive tecnologie, annunciando che la produzione sarà 100% elettrificata entro il 2030. I sei nuovi modelli elettrificati Nissan sono in arrivo nel corso del 2022 e sono in linea con la strategia aziendale a lungo termine tracciata nel piano Ambition 2030.
Video in lingua inglese.
Sistema Nissan e-POWER
Il sistema e-POWER di Nissan è costituito da un motore elettrico da 190 CV e 330 Newton metro di coppia (il più grande della categoria) che muove le ruote della vettura e da un motore termico che produce energia elettrica. In nessun caso la potenza termica viene trasmessa direttamente alle ruote.
L'energia prodotta dal motore termico può essere trasmessa alla batteria, al motore elettrico o ad entrambi.
Servizio con la voce di Lilia Marcucci.
Di seguito le anteprime fotografiche dei video…