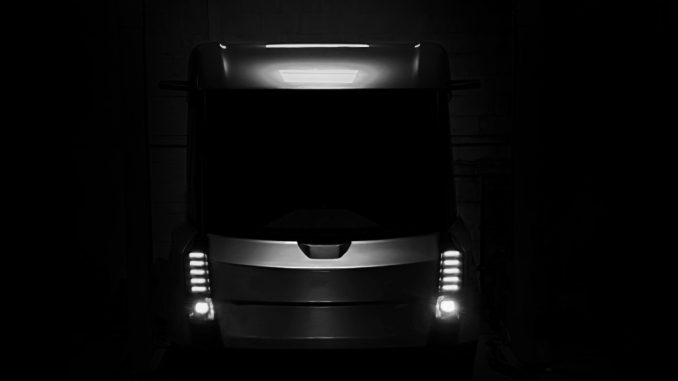 The new Watt EV Holdings Ltd recently created brings together Watt Electric Vehicle Company (WEVC), JSC Automotive Ltd (JSC) and Stalcom Automotive Technologies (Stalcom) under one roof.
With a wealth of expertise in multiple areas of the specialist vehicle electrification sector, Watt Electric Vehicles will design, engineer and sell next-generation specialist EVs, enabling the future of low-to-medium volume electric vehicle production, both in the UK and globally.
Across two UK sites located in the Midlands and Cornwall, Watt Electric Vehicles will manufacture a range of low-volume commercial and passenger electric vehicles. Alongside this, Watt Electric Vehicles will offer production, development, engineering and design services to third-parties and OEMs, enabling them to create almost any low-volume EV they require to suit their business needs.
Advanced e-platform technology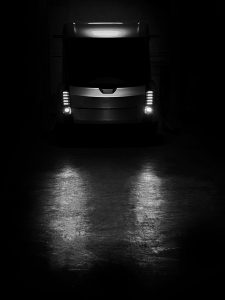 Watt Electric Vehicles' innovative model to deliver sustainable mobility solutions is based upon a low-investment, low-weight, flexible and scalable cell to chassis e-platform. Known as PACES – Passenger And Commercial EV Skateboard – the proprietary technology features bespoke aluminium lightweight extrusions and ultra-precise laser-cut and CNC-folded pieces, which ingeniously interlock and bond together, creating a technical innovation known as FlexTech.
Flexible, scaleable, lightweight and cost-effective, PACES has been specifically designed for low volume manufacture. It can be applied to almost any size or shape of EV, from sports cars to buses – across FWD, RWD and AWD layouts – and complies with all ISO regulations and European Small Series Type Approval crash standards. Cutting-edge lithium-ion batteries used are sourced from a Tier 1 automotive supplier.
As well as designing, engineering and manufacturing its own vehicles based on PACES, Watt Electric Vehicles enables low volume manufacturers of commercial vehicles and cars to go electric without the cost burden of investing in their own specific chassis and/or electrification technology, getting their products to market in accelerated time, cost-effectively.
Unparalleled leadership expertise – Paul Faithfull joins as CEO
Key technical development partners on the PACES project have included Stalcom (responsible for FlexTech) and Potenza Technology (responsible for the project's ISO26262-capable battery management, powertrain and body control systems).
Paul Faithfull, former Director and Founder of Potenza Technology is the CEO of Watt Electric Vehicles. Bob Mustard, founder of Stalcom, becomes CTO of Watt Electric Vehicles.
Neil Yates, founder of WEVC and JSC Automotive (and also expert rally car production company Rallyprep), is CCO of Watt Electric Vehicles.
Next-gen low-volume e-CVs manufactured in the Midlands
Meeting the highest industry standards in efficiency, safety and durability, PACES enables Watt Electric Vehicles to bring a broad range of niche EVs to market rapidly. With a capacity of 5,000 units per annum, the company's new manufacturing facility in the West Midlands will be home to its light commercial EV range. The first prototype vehicle has been built and is in testing, and will be unveiled in Q3 2022, with production set to begin in 2024.
The 3.5-tonne cab and chassis unit will support a wide range of body styles and offer the option of a bespoke body design to facilitate the creation of mission-specific vehicles to precisely meet customers' individual requirements. A choice of battery capacities and powertrain options, including hydrogen fuel cell, will further bolster customers' ability to optimise vehicle specifications to fulfil bespoke requirements – be it to facilitate short-range inner-city deliveries or the ability to travel further afield.
In addition to releasing Watt Electric Vehicles-branded commercial EVs, 'white label' builds will also be undertaken for third party manufacturers and OEMs, to which they can apply their own badging and branding. Ultra-adaptable and fully customisable, Watt Electric Vehicles' breakthrough technology delivers the freedom to create mission-specific e-CVs, from trucks and buses to vans and last-mile delivery solutions. Different body sizes, styles, and configurations can be specified to meet customers' precise requirements, all manufactured within Watt Electric Vehicles' new production facility.
Watt Electric Vehicles will market its range of EVs within the UK and to a global customer base.
Next-gen niche passenger EVs made in Cornwall
Watt Electric Vehicles is also a manufacturer of premium sports EVs and next-gen passenger EVs, producing its Porsche 356-inspired Coupe in St Columb Major, near to Newquay Airport. The first production car to use PACES, the Coupe is a sub-1,000kg rear-wheel-drive fixed-head sports car that combines retro looks with state-of-the-art EV technology, featuring a 40kWh battery structurally integrated into the chassis. First customer deliveries will take place later in 2022
Outlining the scale of Watt Electric Vehicles' ambition for its passenger and sportscar division, the company will open a new manufacturing facility in Cornwall in 2023, with a capacity of 500 units per annum. It will leverage the highly versatile nature of the PACES e-platform to release a new model every year by unveiling a new 'top hat' or body to sit on the same chassis. It will also design, develop and manufacture niche passenger vehicles for third parties.
Source: Watt Electric Vehicles