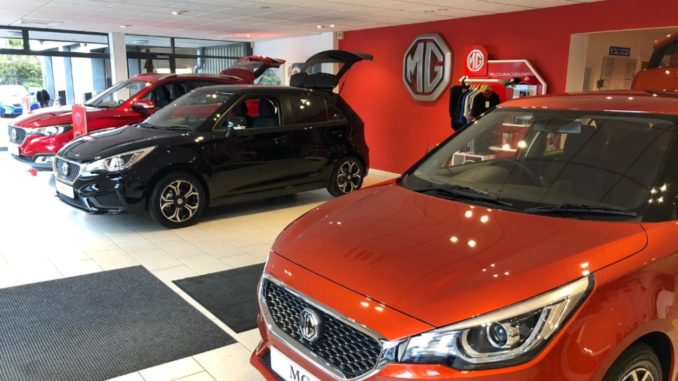 Tustain Motors opens at East Lothian a new showroom, allowing MG Motor UK to increase its footprint in Scotland with a new hybrid and electric vehicles.
The appointment forms part of the brand's long-term growth plan to add a further 24 new sites to its existing network around the UK by the end of 2020.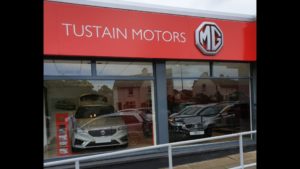 Tustain Motors will be one of the first to incorporate MG's newly established Hybrid and Electric Vehicle set of standards, which is designed to equip the franchise network with the necessary tools, training (sales and technical) and on-site infrastructure to fully support customers choosing zero-emissions MG products like the forthcoming ZS Electric.
Brian Baxter, Tustain Motors' Managing Director, says:
MG is a brand on the move and customer research in our region shows that there is still a strong affinity with the manufacturer and buyers are drawn to the personalised customer service we offer, coupled with the true value-for-money of the products including the renowned 7-year Warranty. Partnering with the MG brand represents a strategic long-term investment for our business and this is just the start of a new journey. We are looking forward to contributing to the future success as MG continues to build upon its attractive brand and product offering.
Tustain Motors' newly launched premises features a modern seven-bay workshop with an additional MOT testing bay. The showroom meanwhile has space for up to six new cars, while ample customer parking space is available on site.
Mark Hallam, Network Development Manager at MG Motor UK, said:
I'm delighted that we now have Tustain Motors on board with us, they have superb facilities and I was really impressed with the enthusiasm and professionalism from their team when I met them recently on our brand induction day. With the strength of their overall operation and well-deserved reputation in the local area they'll be a real asset to MG and help us to continue driving our growth and maintaining our position as the UK's fastest growing dealer network. The real strength of our offer is underpinned by the value-for-money package on all the cars we bring to market and I can tell that the Tustain team will know how to present this to their current customers and to new prospects too.

We really believe with the range of hybrid and electric vehicles that we begin to introduce from September, will offer a truly compelling proposition for both customers and dealers. It is so important that our Network is properly prepared to sell and maintain these cars, therefore we have invested heavily in training and in the analysis of their skills and facilities to ensure they are future proofed and primed to take advantage of a genuinely exciting opportunity.
Tustain Motors MG is located at Hopetoun Drive, Haddington, East Lothian, EH41 3AJ
Source: MG Motor UK