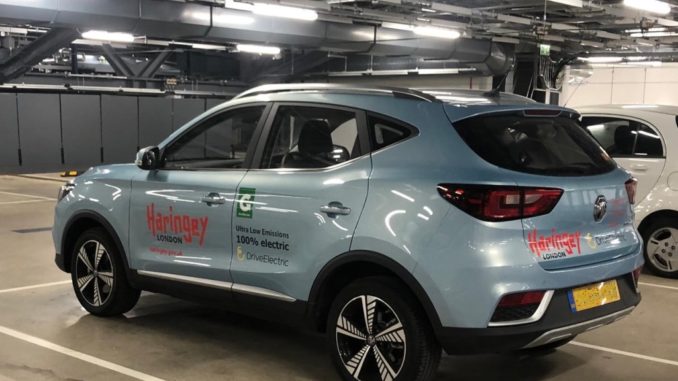 MG Motor and DriveElectric supplied electric vehicles to support Haringey Council's response to the coronavirus to the north London council.
With the coronavirus affecting all sections of society, Haringey Council has stepped-up its efforts to support local communities with the opening of two major hubs at Alexandra Palace and the Tottenham Hotspur Stadium. The hubs will be used to assemble food packs for the most vulnerable local residents, with the vehicles supplied by MG and DriveElectric being used to get these essential supplies to where they are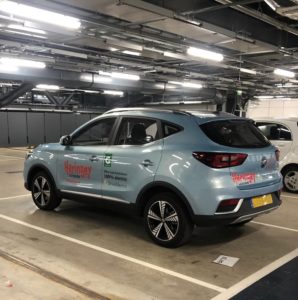 needed the most. So far, the vehicles have been used to deliver over 700 food parcels to families across Haringey with the support of hundreds of local volunteers.
Adam Kemp, Sales Director at DriveElectric said:
We have a long-standing relationship with Haringey Council and when we heard about their requirement for vehicles to deliver food parcels, we immediately got involved. The MG ZS EV is the perfect car for this requirement. As well as being 100% electric, it's got plenty of room for passengers and plenty of space to carry food parcels. Coronavirus is a huge challenge to the country, and as a business we are delighted to be able to do our bit to support Haringey Council and their hard-working volunteers.
In addition to supporting Haringey Council, MG is also supplying up to 100 MG ZS EV battery electric SUVs to NHS organisations across the UK. The first six cars were supplied by Chorley Group MG to the Lancashire and South Cumbria NHS Trust last month and since then Nathaniel Cars in Bridgend has supplied 25 cars to three NHS Trusts covering south Wales.
Source: MG Motor UK