Peugeot Electric Experience, il roadshow della casa del Leone che era partito da Milano il 4 giugno, si è concluso qualche giorno fa a Bari.
Questo impegno di Peugeot per un nuovo concetto di mobilità è stato raccontato anche in occasione del primo appuntamento di Meet the Medi.La Peugeot Electric Experience ha toccato 16 città italiane su un percorso di oltre 3.000 km lungo lo stivale per accompagnare la transizione energetica nel nostro paese. Un racconto di cosa significhi oggi cogliere la grande opportunità dall'elettrificazione e dei nuovi confini della mobilità approfondimenti, domande ma, soprattutto, tante risposte sul tema dell'elettrico, con la possibilità di provare la gamma LEV del Leone e tuffarsi in una nuova dimensione dell'auto.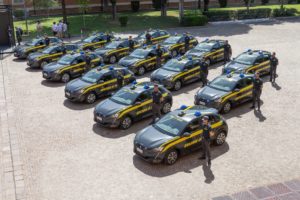 Un mese e mezzo di attività che sono state affiancate da importanti momenti istituzionali come la cerimonia di consegna delle prime 30 Peugeot e-208 alla Guardia di Finanza mentre la tappa conclusiva del tour a Bari di pochi giorni fa è stata al centro anche dell'incontro "La ripartenza – liberti di pensare" cui hanno partecipato anche il Ministro dello Sviluppo Economico ed il Presidente del Senato oltre che Stefano Accorsi, Peugeot brand Ambassador.
Più di 27 milioni di utenti social raggiunti in un mese, con 200 mila interazioni e 2 mila clienti che hanno visitato il motorhome e che stanno valutando la scelta di un prodotto 100% elettrico o plug-in hybrid. Oltre 1.000 test drive realizzati sulla gamma LEV Peugeot per 4 mila km complessivi e 4.200 kW di energia elettrica ricaricata. Numeri significativi che confermano il grande interesse per la transizione energetica dimostrato dagli italiani anche in tutte le tappe del tour.
Salvatore Internullo, direttore generale di Peugeot Italia, è stato forte sostenitore della realizzazione del roadshow.
Oggi tutti noi ci troviamo di fronte ad una grande opportunità. Il tema della transizione energetica rappresenta una tematica delicata e importante con un potenziale incredibile. La transizione ecologica va accompagnata, non va osteggiata, perché è una grande opportunità per le persone e per l'ambiente, ma va adeguatamente spiegata, fatta toccare con mano. Oggi l'automobile elettrificata può e dev'essere utilizzata ogni giorno, le autonomie sono tali da non limitare gli spostamenti delle persone e in questo ambito la tecnologia ha fatto passi da gigante, ma bisogna fare una giusta opera di diffusione della cultura dell'auto elettrica.
Un roadshow è partito da Milano il 4 giugno ed è stato anticipato in occasione del primo appuntamento di MEET the Media Guru Around Mobility a cura di Carlo Ratti, architetto e professore all'MIT di Boston un percorso a tappe per esplorare il panorama mutevole e talvolta incerto della società che si rimette in movimento nel post-Covid19, ma che può cogliere le nuove opportunità date dalle nuove forme di mobilità.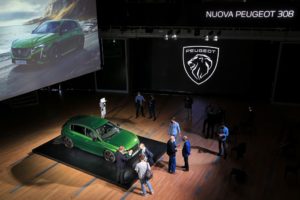 Mentre il roadshow sviluppava le singole tappe, diversi eventi Peugeot contribuivano a favorire la transizione energetica e sono coincisi con alcune delle tappe della Electric Experience. Ad iniziare dal progetto milanese Meet the Media Guru Around Mobility, cui la Casa del Leone ha partecipato attivamente contribuendo al dibattito sulle opportunità offerte dalla nuova mobilità elettrificata. L'architetto e ingegnere Carlo Ratti, docente presso il Massachusetts Institute of Technology di Boston, ha dato il via al progetto, realizzato da Meet in collaborazione con Peugeot, per esplorare il panorama della società che si rimette in movimento nel post Covid-19, e che vuole cogliere le nuove opportunità date da nuove forme di mobilità.
A inizio luglio un altro importante evento a Roma, con la cerimonia di consegna alla Guardia di Finanza delle prime 30 Peugeot e-208. Esemplari 100% elettrici della Peugeot più compatta in gamma, dotati di livrea d'ordinanza e dotazioni specifiche per essere impiegati nel pattugliamento di diverse città del nostro Paese. Un forte segnale per tutti ed una chiara indicazione di quello che sta per diventare il futuro della mobilità in cui Peugeot è da tempo protagonista, grazie a un'ampia offerta di versioni elettrificate nella propria gamma.
In occasione della tappa finale del roadshow avvenuta a Bari qualche giorno fa, Peugeot ha partecipato anche alla tavola rotonda "La ripartenza – liberi di pensare" organizzata dal giornalista Nicola Porro cui sono intervenute importanti cariche dello stato come il Ministro dello Sviluppo Economico e la Presidente del Senato oltre che noti esponenti del mondo dell'imprenditoria e dello spettacolo. A Bari, Salvatore Internullo ha nuovamente puntato l'attenzione del pubblico sulla sostenibilità della mobilità, resa oggi possibile dalle nuove tecnologie della gamma del Leone. Un'autorevole occasione per parlare e approfondire il tema dell'elettrificazione della mobilità, di ciò che rappresenta per il tessuto economico italiano, e per le persone che stanno riprendendo progressivamente possesso della propria libertà di movimento.
Presente in tale occasione anche l'attore e brand Ambassador del Leone Stefano Accorsi che a Bari ha presentato un avvincente monologo sul tema dello zero e sull'elettrificazione della mobilità. Il suo è un sodalizio con Peugeot che si consolida ulteriormente, ancor più sull'importante tema della transizione energetica della mobilità.
La Peugeot Electric Experience è stato quindi un evento moto importante per i contenuti trattati, per gli ospiti intervenuti ma anche per i numeri che ha espresso nel corso delle settimane:
oltre 3.000 km percorsi dal motorhome del Leone
Più di 27 milioni di utenti social raggiunti
Oltre 200.000 interazioni
000 clienti fortemente interessati hanno manifestato interesse per un prodotto 100% elettrico o plug-in hybrid
Oltre 1.000 test drive realizzati sulla gamma LEV Peugeot
Oltre 4.000 km percorsi nei test drive
200 kW di energia elettrica ricaricata
Fonte: Peugeot Italia