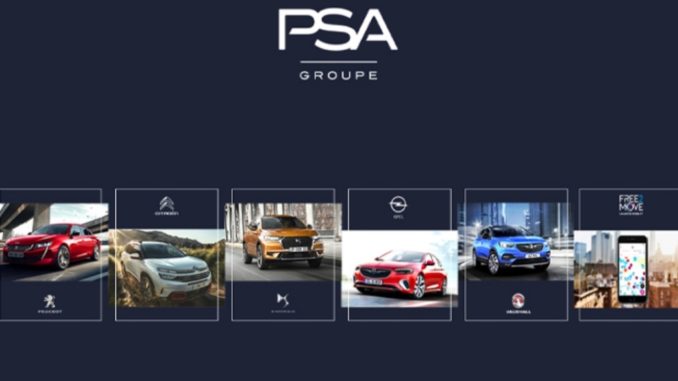 Nello scorso mese di settembre Groupe PSA ha scritto un importante capitolo nella sua storia, raggiungendo la vetta in Europa in termini di immatricolazioni di vetture.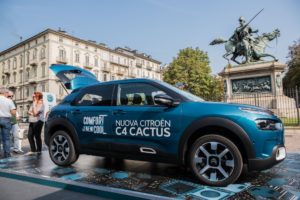 Groupe PSA è il Gruppo automotive numero uno in Europa in termini di immatricolazioni di vetture, scalando di un posto la classifica come indicano i dati pubblicati da ACEA (European Automobile Manufacturers Association) che potete consultare e/o scaricare nel seguente link: DATI ACEA
Tale risultato, conseguito per la prima volta nella storia di Groupe PSA, è da attribuire a diversi fattori:
Groupe PSA grazie a scelte tecnologiche lungimiranti si è fatto trovare pronto rispetto alle nuove normative di omologazione WLTP che scattavano proprio dal mese di settembre;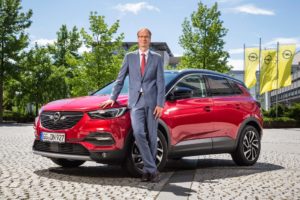 Crescita di tutti i Marchi appartenenti al Gruppo e in particolare Opel/Vauxhall che sono i brand con la quota di mercato più alta in Europa a Settembre (7,4%);
Tra i primi 10 marchi, Peugeot ha ottenuto miglior progressione del mercato e Citroen la seconda (sul cumulo dei 9 mesi).
Crescita dei ricavi del + 7,8% nel terzo trimestre del 2018
Ricavi del Gruppo PSA a 15,4 miliardi di euro 1 e oltre 9 mesi a 54 miliardi di euro (+ 29,1%);
Crescita dei ricavi della divisione Automotive di Peugeot Citroën DS dello 0,8% (PCD):
– Forte crescita della quota di mercato in Europa: +0,7 punti percentuali2;
– Impatto negativo dei tassi di cambio, in particolare in Argentina, Brasile e Turchia;
Ricavi di Opel Vauxhall Automotive Division (OV) per € 3,9 miliardi;
Vendite mondiali in calo del 16,7% principalmente a causa della sospensione di operazioni in Iran. In Europa, le vendite sono aumentate dell'8,1%.
I ricavi del Gruppo PSA nel terzo trimestre del 2018 ammontavano a 15.428 milioni di Euro rispetto a 14.309 milioni di Euro nel terzo trimestre 2017. La crescita cumulativa dall'inizio del piano Push to Pass a cambi costanti e perimetro ammonta al 21,6%3.
I ricavi della divisione PCD Automotive ammontano a 8.485 milioni di euro, in aumento dello 0,8% rispetto al terzo trimestre 2017. L'impatto positivo del mix di prodotti (+ 2,2%), vendite a i partner (+ 1,4%), il prezzo (+ 1,5%) e altri (+ 0,9%) hanno più che compensato gli effetti tassi di cambio negativi (-2,3%) e volumi (-2,9%). Il fatturato della divisione OV Automotive è stato di 3.877 milioni di euro nel terzo trimestre del 2018 rispetto a 2.789 milioni di euro nel terzo trimestre trimestre 20171.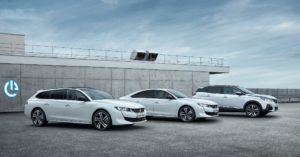 Con un totale di 703.000 veicoli venduti, le vendite globali nel terzo trimestre del 2018 sono in aumento in Europa e al ribasso al di fuori dell'Europa, in particolare a causa della sospensione operazioni in Iran dal maggio 2018.
Lo stock di PCD alla fine di settembre 2018 è di 402.000 veicoli4 (compreso lo stock detenuto dalla rete indipendente), con un aumento di 33 000 veicoli rispetto alla fine di settembre 2017. Lo stock di OV è di 173.000 veicoli alla fine di settembre 2018 (compreso lo stock detenuto dalla rete indipendente), in calo di 64.000 veicoli rispetto a fine settembre 2017.
Philippe de Rovira, direttore finanziario del gruppo PSA e membro del comitato esecutivo, afferma:
L'implementazione del piano strategico Push to Pass e del piano PACE! recupero Opel Vauxhall dimostra ancora una volta che è una leva essenziale per raggiungere un livello prestazioni sostenibili nonostante le circostanze difficili.
Prospettive di mercato: nel 2018, il Gruppo prevede un aumento del 2% del mercato automobilistico in Europa, il 3% in America Latina, il 10% in Russia e l'1% in Cina.
Obiettivi operativi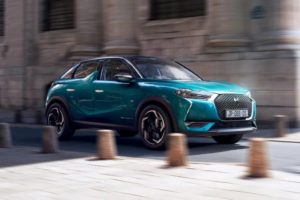 Il piano Push to Pass stabilisce i seguenti obiettivi per il gruppo PSA (esclusa Opel Vauxhall):
– un margine operativo corrente di 5 in media superiore al 4,5% per la divisione nel periodo 2016-2018 e un obiettivo superiore al 6% nel 2021;
– una crescita del 10% del fatturato del Gruppo tra il 2015 e il 20186, finalizzata a un ulteriore 15% entro il 20216.
Link per accedere alla presentazione dei risultati del 3 ° trimestre 2018.
https://www.groupe-psa.com/fr/actualites/finance-2/chiffre-daffaires-3eme-trimestre-2018/
1 Il fatturato del Gruppo PSA comprende Opel Vauxhall (OV) dal 1 ° agosto 2017. Non tiene conto dell'impatto dell'iperinflazione in Argentina come definito dallo IAS29. La stima di questo impatto è in corso.
2 quote di mercato dei PCD, 3 ° trimestre 2018 rispetto al terzo trimestre 2017
3 Al 30/09/2018, crescita a cambi costanti (2015) e perimetro costante (escluso OV) rispetto alle vendite al 30/09/2015.
4 Esclusa JV Cina e Iran, inclusa la rete indipendente.
5 Reddito operativo corrente come percentuale delle vendite.
6 A tassi di cambio costanti (2015) e perimetro costante (escluso OV)
Calendario finanziario: 26 febbraio 2019 presentazione risultati annuali 2018