Lunaz grows production and workforce after that all their classic cars production is sold-out for 2022 and 2023 and now open orders for 2024.
Surging global demand for an electrified and remastered classic car by Lunaz is affirmation that clients are responding to a proposition that preserves the most celebrated cars in British automotive history while answering the pressing global requirement to transition to more sustainable practises. We are proud to introduce an entirely new and conscious audience to the pleasures of classic car ownership by answering the key questions of reliability, usability and sustainability. We are delighted to further the legacies of these beautiful vehicles in greater numbers in doing so creating highly skilled jobs and economic impact – declared David Lorenz, Founder and CEO, Lunaz Group.
Background
Lunaz, the world's leading maker of restored, re-mastered and electrified classic cars will release more build allocation to meet soaring demand for its stable of pinnacle British marques. Clients can now secure the first tranche of production for 2024 delivery.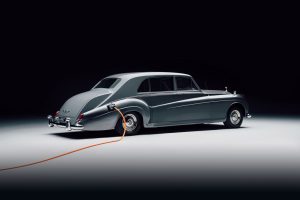 The company, which builds its vehicles in a state-of-the-art facility in Silverstone, England will also increase production capacity to 110 restored, re-engineered and electrified vehicles every year. This represents a 50% in total build-slots versus 2020.
Lunaz announced in December last year the establishment of Britain's largest remanufacturing and electrification facility adjacent to its current home opposite the Silverstone Grand Prix circuit. This will take the company's total production space to 130,000 sq/ft over two sites, making it the largest employer and manufacturer in Silverstone's world-renowned Technology Cluster.
This expansion in total manufacturing footprint means Lunaz can meet ever-increasing global demand for its electric classic cars. This is driven by surging global demand from a new generation of pinnacle car buyers.
These women and men had previously dismissed the idea of owning a blue-chip classic because of issues around reliability, usability, and sustainability. As an entirely up-cycled, clean-air expression of a classic car, Lunaz answers these questions, making classic car ownership a relevant proposition for future generations.
The company now boasts a line-up that represents the most celebrated and revered cars in British automotive history. This includes Range Rovers from the Classic Era (1969 to 1994), Bentley Continental S1, S2 and S3s, Jaguar XK120, 140 and 150s in both coupé, drophead coupé and OTS body-styles, Rolls-Royce Silver Clouds, Rolls-Royce Phantoms and most recently Aston Martin DB6s.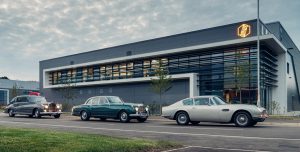 Prices start at £290,000 + local taxes for restored, re-engineered and electrified Range Rover Classics. Bentley Continentals and Rolls-Royce SIlver Clouds start at £350,000 + local taxes, Jaguar XKs start at £375,000 + local taxes, Rolls-Royce Phantom Vs start at £550,000 + local taxes while Aston Martin DB6s begin at £950,000 + local taxes.
Lunaz opened order books in early 2020. Since then it has grown its workforce 500% to meet demand and now employs more than 120 highly skilled engineers, designers, craftspeople, restoration specialists and technicians. They have been drawn from some of the leading names in luxury automotive and engineering including: Aston Martin, Arrival, Bentley, Ferrari, McLaren, Rolls-Royce, Jaguar Land Rover, Williams F1 and Renault F1.
Since then its cars have garnered global acclaim with the Bentley S2 Continental Flying Spur awarded by the UK's Top Gear Magazine in its EVs of the year issue.
Source: Lunaz