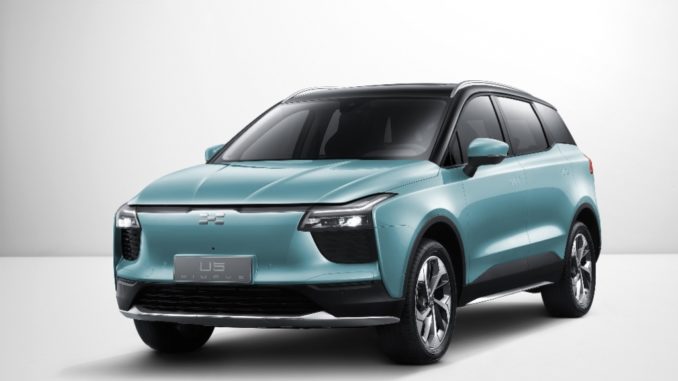 The European version of the electric SUV Aiways U5 will be unveiled at the 2020 Geneva Auto Show, together with concept Aiways U6ion.
The Shanghai-based personal mobility provider will become the first Chinese startup to bring an electric vehicle to Europe when sales of the U5 commence in April 2020.
Aiways will also reveal more details of its innovative European business model during its press conference at the Show. Together, Aiways and its partners will offer a unique means of owning a new electric vehicle that will provide users with an original customer experience.
Alexander Klose, Executive VP Overseas Operation at Aiways, commented:
Geneva Motor Show is an important milestone for Aiways as we will announce some very exciting news about our plans for Europe. We are set to compete with the best, by creating a revolutionary new user experience thanks to unprecedented collaboration with partners.
Visitors to the show can also drive the U5 for the first time, to enjoy a 10-minute test drive of the U5 on an indoor circuit after they have visited the Aiways stand to register their interest.
The Aiways press conference takes place at 13:15 on press day (Tuesday 3 March, Hall 2, Stand No. 2121).
Source: Aiways