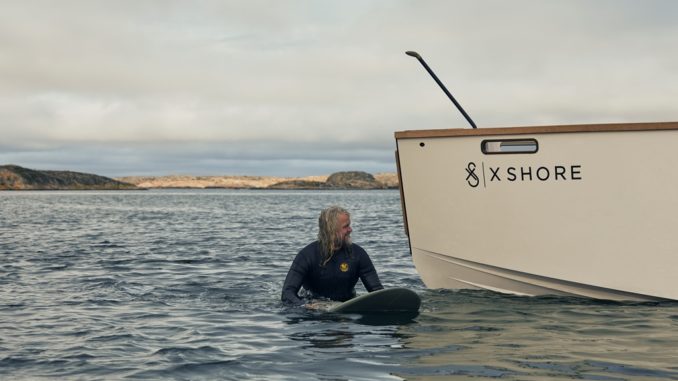 Swedish Xshore unveiled at Düsseldorf the new electric boats models Eelord 6000 and Eelex 8000 at Boot Düsseldorf 2020.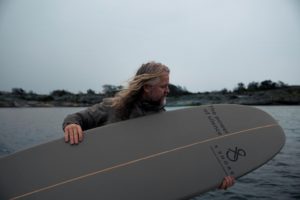 In a world exclusive, the company's founder Konrad Bergström presented the new craft Eelex 8000.
All Xshore boats are fully electric and silent to combine minimal disruption of marine life, with optimised user experience. Inspired by the South American eel: a creature defined by its strength and grace, Xshore craft conform to Scandinavian design ethics in terms of minimalism of design, while incorporating a unique sporting style.
The boats are customisable to ensure a seamless customer experience, and are available to purchase with an endless variety of features. Design elements such as tables, chairs, and sun beds are modular and can be added, repositioned, or removed thanks to the boat's railing system. The motor comprises an inverter designed to handle stress; a battery that has outstanding power to weight ratio; and a magnetic gearbox, which ensures silence and zero air friction.
X Shore craft have a top speed of up to 40 knots and a distance of 100 nautical miles can be completed when travelling at lower speeds. Using supercharge, the boats can be fully-charged in one hour.
X Shore Founder, Konrad Bergström, is one of Europe's leading entrepreneurs, having set up companies including Zound Industries, licensee of Marshall headphones and speakers.
In 2018 he was awarded The King's Medal by Sweden's Royal Patriotic Society for his extraordinary entrepreneurial achievements and in November 2019 Xshore was announced a winner of the German Design Award 2020 for excellent product design.
Here you can see the video (in Italian language)
Source: Xshore