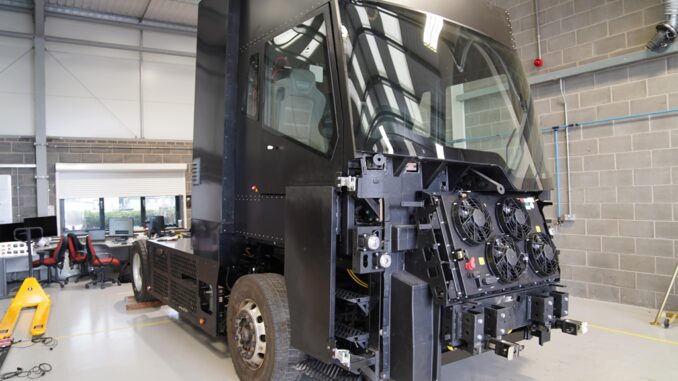 Hydrogen Vehicle Systems (HVS), announced the delivery of its engineering prototype test "mule", X1.5, to the HVS test facilities.
Hydrogen Vehicle Systems (HVS), ha annunciato la consegna del suo prototipo di ingegneria "mulo", X1.5, alle strutture di prova HVS.
This marks the beginning of the crucial development phase to bring the UK's first full-sized hydrogen HGV to market, achieving another milestone on the journey to bring its ground up design, fuel cell powered, zero emission HGVs to market.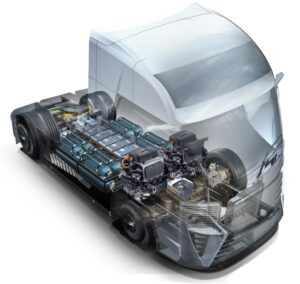 The X1.5, powered by the same state-of-the-art hydrogen fuel cell as will be used in the production HGVs, will be used for functionality and systems development, including dyno-rig testing, and is an important precursor to track testing prototypes that will quickly follow.
The delivery of X1.5 is a key milestone for HVS which, following the successful launch of its HGV technology demonstrator in April this year, has been focussing on bringing this transformative vehicle to market.
Designed and engineered from a clean sheet approach, HVS' zero-emission hydrogen electric HGV is currently make up 1.5% of all vehicles on the road yet produce 19% of the emissions. HVS' range of HGVs will emit only 693ml of water per kilometre as a by-product of the hydrogen fuel-cell producing electricity.
Source: HVS (Hydrogen Vehicle Systems)