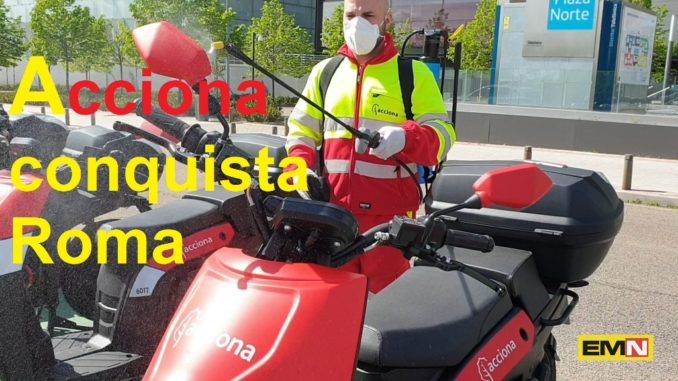 Nella 20esima puntata dell'anno, parliamo della Honda Jazz E:HEV, i nuovi scooter Askoll, Acciona che apre a Roma e il sistema di ricarica open source per veicoli leggeri.
Nuova Honda Jazz E:HEV
Kentaro Yokoo, Assistant Large Project Leader della nuova Honda Jazz, parla della nuova tecnologia E:HEV e del sistema ibrido a due motori che equipaggia la nuova vettura e che precedentemente è stato sperimentato sulla CR-V Hybrid.
L'equilibrio di Honda Jazz E:HEV
Takaya Okuyama, Assistant Large Project Leader Honda Jazz, segnala che l'obiettivo è stato quello di raggiungere un elevato equilibrio tra maneggevolezza, agilità e prestazioni. Per raggiungere questo target hanno ridotto gli attriti delle componenti mobili, rinforzato i pannelli della carrozzeria.
Sistema ibrido e:HEV sviluppato ad hoc per la nuova Jazz
Takeki Tanaka, Project Leader di Honda Jazz illustra alcuni aspetti della vettura che arriva alla quarta generazione nell'anno del suo ventesimo compleanno. La nuova Honda Jazz è molto interattiva e cerca di soddisfare tutte le necessità dei clienti oltre a nuove tecnologie applicate che in casa Honda hanno chiamato nell'insieme "sensazione piacevole".
Nuovi scooter elettrici Askoll e Italdesign – NGS di Askoll
Lanciata la nuova gamma di scooter elettrici NGS di Askoll, sviluppati in collaborazione con Italdesign e composta da 3 scooter dalle linee ridisegnate e inedite. Leggeri e maneggevoli, gli scooter NGS sono equipaggiati con una comoda sella biposto per una perfetta abitabilità, sono grandi, hanno uno scudo più protettivo e offrono ancora più sicurezza nella guida rispetto ai modelli eS.
Servizio con la voce di Aurora Bovone.
Scooter sharing Acciona a Roma
Acciona arriva a Roma con il suo servizio di scooter sharing con 500 veicoli elettrici. Roma è la seconda città che vede Acciona in Italia dopo Milano, dove il servizio è presente dallo scorso febbraio con 300 mezzi, che si aggiungono alle città di Madrid, Barcellona, Valencia, Siviglia, Saragozza e Lisbona con una flotta totale di 10.000 scooter in condivisione.
EnergyBus system for micromobility
Hannes Neupert, President of ExtraEnergy, show the first charging stations at the marina in Saalburg that are equipped with the EnergyBus system, an open standard that was specially developed for the use of light electric mobility, comparable to the USB standard.
The standard consists of a standardized charging plug and intelligent system communication running in the background and charging stations equipped with EnergyBus technology are enable all micromobility vehicles – pedelecs, electric bicycles, e-scooters and e-standing scooters – to be charged.
In Italiano
Hannes Neupert, Presidente di ExtraEnergy, mostra le prime stazioni di ricarica a marina in Saalburg, equipaggiate con il sistema EnergyBus, un'open source sviluppato specialmente per l'uso in veicoli elettrici leggeri, paragonabile al sistema USB.
Lo standard consiste nella standardizzazione delle prese di ricarica e del sistema di connettività intelligente con i quali sono equipaggiate le stazioni di ricarica in grado di ricaricare pedelecs, biciclette a pedalata assistita, monopattini elettrici e scooter elettrici.