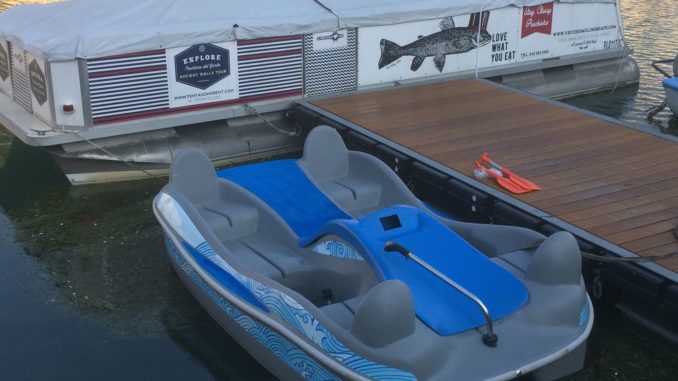 In the last four months of this year, new versions of the Gardasolar GoGo boat will be presented at EAS (Euro Attraction Show) in Amsterdam, but the Italian company has already opened the pre-orders for the next season.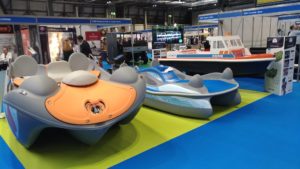 The company from Rovereto confirms the success of this product, with the order of ten boats from England Center Parcs to be used in several English lakes where the company carries out various activities in the entertainment field.
After the electric boats GoGo 4 and GoGo 6 that are yet in the European market, now arrives GoGo Pedal that's part of pedalò and part of electric boat, with an innovative design typical of Made in Italy that can be a good investment in a boat to the pedal boat rental operators and to all the tourist facilities that want to offer an original and at the same time convenient product and effective for developing its business in a sustainable and innovative way.
Usually these boats are ideal for those who rent pedal boats, because it is something new and the public likes to change – said Alberto Pozzo, General Manager Gardasolar. Everyone knows how how is the pedalò but now people discover that without pedaling and with less effort you can sail for short journeys and during a limited time as when you are on holidays. That's why the GoGo electric boats are called pedalos, but it's not really a pedal boat … – he added.
The GoGo range extension includes over the GoGo 4 and GoGo 6, three new versions availables in the price list.
The GoGo 5, electric boat with capacity for five people, powers of 1000 and 2000 W, dimensions of 3.2 meters in length
and 1.9 meters in width, 8 hours of range, 250 kg of weight and 3 knots of maximum speed.
The GoGo Pedal is an innovative five seats pedalò that weight only 130 kg.
Finally, the GoGo Pedal-E that's e pedal assisted pedalò with engine power of just 250 W, while the weight is 150 kg.
By clicking on the following link you can see and/or download the complete list of the GardaSolar product range.