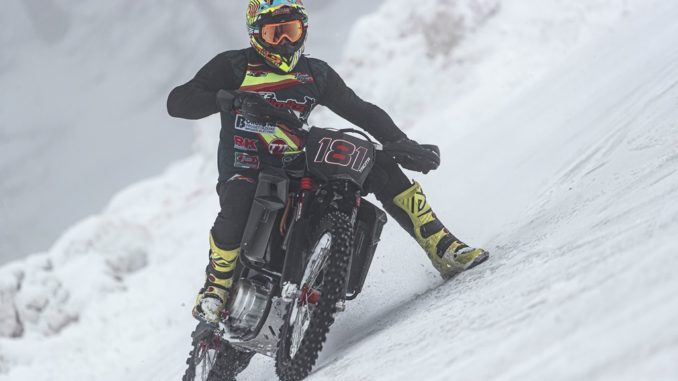 Tacita isn't it only an electric motorcycle because when you buy a Tacita, you buy also relax, fun and feelings that integrate you with the environment around.
Bruno Baiets has always believed in green mobility, from the e-bikes to Tacita, the first electric off-road motorcycles made in Italy.
As a technical engineer and an installer of Renewable Energy Systems for over 40 years, Bruno has always had a sustainable approach to the daily lifestyle. Biker himself, as an experienced rider he took part to several rally's such as the HAT, the Hard Alpi Tour.
Ever since his childhood Bruno dreamt of doing business related to motorcycles. After having been operational for several years in renewable energy and just before the lockdown due to the Covid19 pandemic Bruno finally started his dream and founded B-e-Bikes.
B-e-Bikes is a dealer for Husqvarna, Raymon and Qwic e-bicycles and now also for Tacita.
The store and workshop are situated in Tienen in the center of Belgium near the language border between Flanders and Wallonia.
B-e-Bikes is a dream come true. I'm happy because I succeed to transform my passions, which are e-mountainbike and e-motorbike into a business – tells us Tacita's dealer for Belgium.

As an engineer specialised in renewable energy systems, I have always wanted to contribute to a better world. Riding a thermic motorcycle gives me a lot of pleasure but the pleasure is not that sustainable for the planet. Green mobility will not only contribute to a clean air but also to less noise pollution and less stress.

B-e-Bikes' clients are mainly motorcycle riders who are also interested in e-mountain bikes. Our product range covers also trekking and city e-bikes. What was missing however were e-motorcycles, but we have been recently appointed by Tacita Italy as their dealer for Belgium – explains Baiets.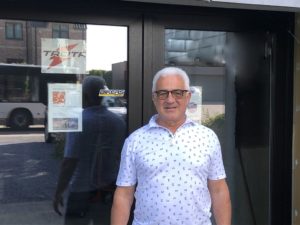 The Belgian dealer was attracted by Tacita's design and Italian touch.
We are delighted to represent Tacita in Belgium because we like the concept and the design. They are like real motorbikes but with an electric motor. Tacita is special because thanks to its gearbox, the feeling is amazing. It's agile, fun to ride and powerful at the same time.

We decided to invest on electric motorcycles because they are a very good alternative for daily transport, for home-work displacement and of course for fun.

Most of our clients are motards. They love mountain biking and they look for an electric motorbike. Off-road bikes, in particular are the perfect answer for road riders because they are zero-emission, green and silent. E-bikers know the value of silence and how precious it is, so they want to have the same feeling when riding a motorcycle. Tacita is a perfect choice, because it has a wide range of off-road models: Tacita T-Race Rally, Enduro, Cross and Motard, but also a model for the urban mobility and tourism like the T-Cruise.
Source: Tacita