For the first time the Aspark Owl will be displayed at "Auto Shanghai", the auto fair which will take place in the Chinese business capital from April 21 to 28.
Japanese manufacturer Aspark accelerates the production of the car and in the last months established close partnerships with top retailers in North America and Europe. Other qualified dealers will join the list in the next weeks: Modern Driving in Switzerland (covering also Italy, Austria and other European countries), and MRM Motors in Dubai, with the exclusivity for Gulf countries (United Arab Emirates, etc…).
In addition, Aspark has opened its own official showroom in Osaka, displaying the two real prototypes used during development, and creating a luxurious and modern place to invite VIPs who live in Japan and Asia. After the initial period of direct sales, Aspark now is ready to provide even more flexible services to customers through its network of prestigious dealers.
The fastest accelerating car in the world is now on sale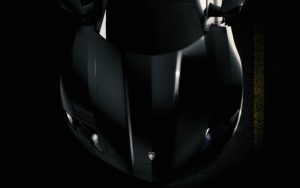 The Owl comes from Aspark, an established Japanese engineering and R&D company which has recently founded its car manufacturing division.
The Owl is just the first of a series of extreme and disruptive automotive projects planned in the Osaka headquarters.
We will continue to increase the number of retailers around the world so that we can sell the Owl to the right customers at the right time and provide them with a special driving and acceleration experience they have never had before – Aspark CEO Mr. Yoshida has declared.
As of today the Owl is the fastest accelerating car ever produced in the world: from 0-60mph in 1.72 seconds* with road legal tyres at Misano World Circuit in Italy in 2020 (actually very close to the initial 1.69 seconds achieved by computer simulation).
Production has already kicked off with a limited series of 50 cars available worldwide.
The 19th "Auto Shanghai – International Automobile & Manufacturing Technology Exhibition" will be held in April 21-28, 2021at the National Exhibition and Convention Center in Shanghai.
*One Foot Roll-Out
Source: Aspark