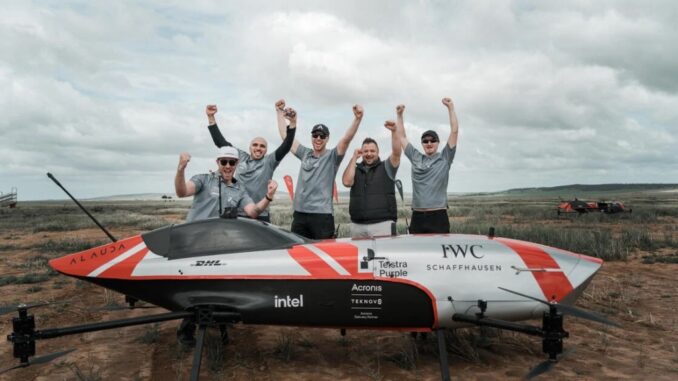 After a thrilling win in the first eVTOL EXA Circuit Race in May, Team Silver have done it again in South Australia.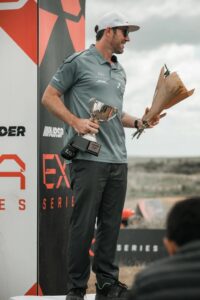 Winner Zephatali Walsh beat competitors Lexie Janson and Fabio Tischler to the podium, which even included a crash in qualifying.
Despite Lexie Janson's crash in qualification, she still set the fastest time in her single lap, and went through to face Zeph in the final.
To support these historic first races, Airspeeder built Race Control Stations, a Pilot Control Station, tested a cutting edge 5G network, Augmented Reality (AR) Sky Tracks for pilot navigation, plus engineering and team control stations akin to that seen in elite traditional motor racing.
In addition they had to develop race rules and a full suite of safety, logistics and race management protocols. In turn, the technology used in racing is a snapshot of what our cities will be using in the next decade to underpin the emergence of electric flying cars (eVTOL) as a viable means of passenger transport.
Who is Lexie Janson?
Lexie Janson A.K.A @MaiOnHigh is the latest addition to the Airspeeder EXA Series pilot roster. As a prominent figure in the FPV and drone community – including co-producing an FPV podcast Onigiri and Co. – she has the skills needed to compete within Airspeeder's championships.
Gov of SA to Co-Fund Flying Race Car Factory
The state-of-the-art factory will produce racing vehicles for Airspeeder's forthcoming racing series and has been earmarked to potentially be located within the Australian Space Park, co-funded by the Government of South Australia.
Source: Airspeeder