Sergey Sirotkin and Sam Dejonghe will drive the Mahindra at the ABB FIA Formula E Championship second in-season test following the Marrakesh ePrix.
Restricted to rookie drivers, Mahindra Racing will be running former Formula 1 driver Sergey Sirotkin and its Simulator and Development Driver Sam Dejonghe for the test.
Sirotkin already has a season of Formula 1 under his belt after racing with the Williams team at 23 years old. He secured his first karting championship title at the age of 11 before making his single-seater debut just three years later. Sirotkin made a fast impact, taking European Formula Abarth title a year later, in the same year he finished as runner up in the Italian Formula Abarth. By 2012 he was taking race wins in Auto GP and Formula 3. He was signed as Sauber F1's test driver at the age of 19 and quickly impressed in his debut GP2 Series season in 2015, finishing as the highest placed rookie, with a race win and five podiums to his name. His second season saw him score two race victories and finish third overall in the standings, as well as being handed a second F1 testing contract, with Renault. The Russian driver was signed by Williams F1 to a race seat for the 2018 season, where he was able to score his maiden F1 point.
Dejonghe started out in indoor karting at seven years old before stepping up to the Formula Renault 2.0 Northern European Cup in 2010. A year later – and in his rookie season – Dejonghe was the 2011 European F3 Open Championship Cup Vice-Champion. Following his success in his early single-seater career, Dejonghe adapted his driving style to compete in sportscar racing and he has competed in multiple GT and Prototype series. Dejonghe then took on the role in November 2017 as simulator and development driver for Mahindra Racing. As testing for the new Formula E Generation 2 cars was underway, Mahindra Racing and Dejonghe attended CarFest South in August 2018 to host an exclusive preview of the new Season 5 car in the UK. In his first year with Mahindra Racing the Belgium driver has been exposed to international race tracks, taking his professional racing career to another level and the rookie test in Marrakesh will see him take part for the second time in an official all teams test day.
Sergey Sirotkin
Formula E is now one of the most rapidly developing championships. The competition here is at very high level. More manufacturers are entering the series as they are confident that electric cars have strong future potential. More technical solutions appear in these cars and they are progressing rapidly. I drove a Formula E car in 2016 but now the car generation has changed it will be interesting to try the difference. I'm looking forward for this great experience with Mahindra Racing.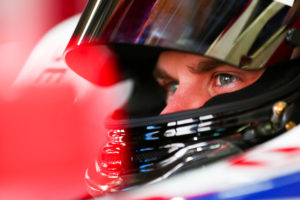 Sam Dejonghe
There's no better way to start 2019 than being able to jump into the new Gen2 Formula E car. With my simulation experience it will be nice to get some real time correlation and see how much I've advanced in Formula E having also driven the Mahindra Racing M4Electro. Although I want to enjoy the overall race weekend, the goal for the rookie test is simple; I want to help the team develop a race winning car as soon as possible by providing them with the best possible feedback.
Dilbagh Gill
I am delighted to announce that Sergey and Sam will be testing for us in Marrakesh in the rookie test. Sergey has shown from a very young age that he is extremely talented and we are very happy that he is available to contribute to our Season 5 testing programme – I'm sure his involvement is going to prove valuable given his experience. I'm also very happy to be able to provide Sam with the opportunity of taking part in an all teams test for the second time. He has been working very hard with our engineering team for over a year on our development programme and is a valuable part of our team.