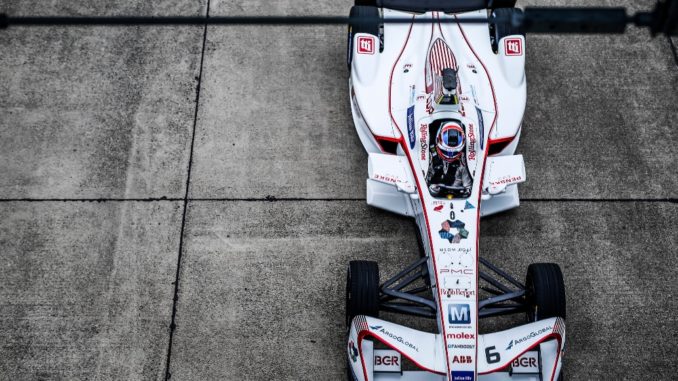 The iconic media brand Rolling Stone will be the new partner of Dragon Racing. With a legendary 50-year history propelling and documenting cultural change, Rolling Stone aligns seamlessly with Dragon and the new, disruptive, all-electric ABB FIA Formula E Championship.
By bringing Rolling Stone into Formula E, Dragon has added another strong ally to bolster the team's formidable marketing and business development capabilities – said Jay Penske, Dragon owner. Rolling Stone's unparalleled access to the music and entertainment industry, along with its world-class live events and video content, bring an expertise the team is eager to incorporate into our Formula E program.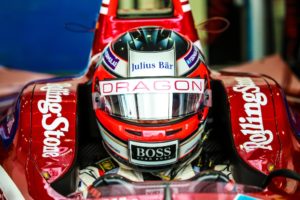 Dragon and its partners are continuously working to raise awareness for clean energy technologies to accelerate the adoption of more sustainable personal transportation solutions worldwide. With Rolling Stone's ability to reach a monthly audience of nearly 60 million people, half of whom are millennials, Dragon anticipates significant exposure and momentum with this new partnership – particularly once Rolling Stone relaunches across its print, digital and video platforms this summer.
Rolling Stone is thrilled to help brands involved with the team and the championship tell their stories – said Gus Wenner, President and Chief Operating Officer of Wenner Media, which publishes Rolling Stone. This partnership is a natural fit with Rolling Stone's longstanding commitment to chronicling the culture of our times.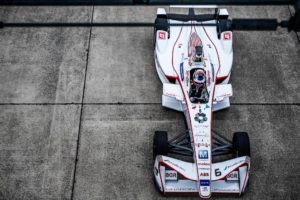 Rolling Stone's iconic logo will feature on both sides of the drivers' cockpit on the Penske EV-2 electric race car. The inclusion of Rolling Stone branding on Dragon cars coincides with the recent strategic investment in Wenner Media, majority owner of Rolling Stone, by Penske Media Corporation (where Dragon team owner Jay Penske is Chairman and CEO.)
About Rolling Stone
Five decades since its founding, Rolling Stone today has evolved into a multiplatform content brand with unrivalled access and authority, reaching a global audience of over 60 million people per month. Staying true to its mission to tell exceptional stories that illuminate the culture of our times, Rolling Stone is an authority for music reviews, in-depth interviews, hard-hitting political commentary and award-winning journalism across print, digital, mobile, video, social and events. Published by Penske Media Corporation, Rolling Stone is the number one global brand in music publishing and media.
About Dragon
Dragon is an American racing team founded in 2007 by Jay Penske. After many successful years competing in IndyCar, Dragon became one of the founding teams of the ABB FIA Formula E Championship. The team is headquartered in Los Angeles, California – the largest single metropolitan EV (electric vehicle) market in the world – and has additional operations in the United Kingdom at the Donington Park racing circuit. Dragon is one of the leading teams in the Formula E Championship, with the Penske-led team finishing 2nd (runner-up) in the inaugural 2014/2015 Formula E season and 4th in the second 2015/2016 ABB Formula E championship. Dragon has one of the most experienced teams in the Formula E paddock. Collectively, team members have over 180 years of racing experience, with over 275 race wins, 24 Indy 500 victories, and 17 series championships. Single-seater ace, Jerome D'Ambrosio, and multiple WTCC Drivers' Champion, José Maria "Pechito" López will contest the FIA Formula E season 4 championship with the support of Maximilian "Max" Günther as test and reserve driver.
Dragon's team motto is the Latin phrase "E Pluribus Unum" – meaning "out of many, there is one."