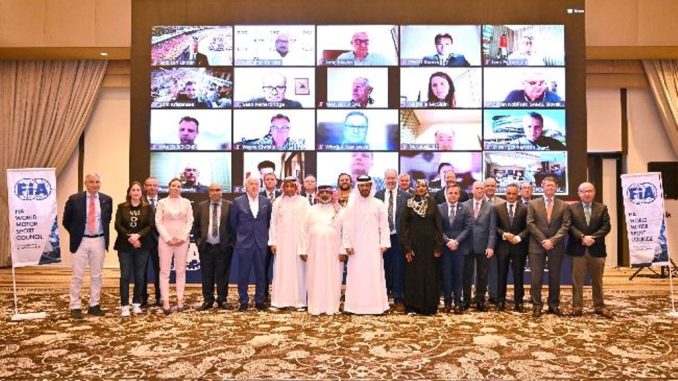 The World Motor Sport Council convened on March 19th for the first meeting of 2022, chaired by FIA President Mohammed Ben Sulayem.
In the meeting participated also FIA Deputy President for Sport Robert Reid and WMSC members joining in person and via video conference.
The event was staged in the Kingdom of Bahrain and hosted by his Royal Highness Salman Bin Hamad Al Khalifa and organised by Sheikh Abdulla Bin Isa Al Khalifa, the President of the Bahrain Motor Federation.
Concerning the ABB FIA Formula E World Championship, following we report the decision taken during the meeting.
As part of the continuous process of fine-tuning, the Season 8 ABB FIA Formula E World Championship (2021-2022) Sporting Regulations have been slightly updated. In particular, from now on, all neutralization time (Safety Car or Full Course Yellow Periods) occurring before minute 40 of the race will be counted for the "Extra Time" calculation.
Source: FIA