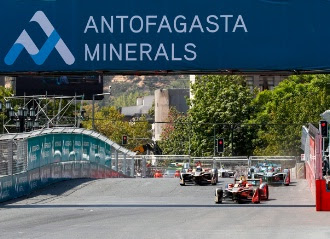 FIA President Jean Todt and Deputy President for Sport Graham Stoker hosted the third World Motor Sport Council of 2018 in Paris last Friday October 12th.
The following is a summary of the decisions taken during the meeting concerning the electric cars in motorsport, specially about Formula E and Rallycross.
FIA Formula E Championship
An updated version of the 2018/19 season calendar was approved as follows: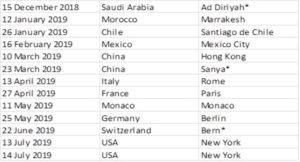 * Subject to circuit homologatio
Off-Road Commission
The Council approved the decision to move the introduction of electric cars in the FIA World Rallycross Championship from 2020 to 2021, providing optimal time for at least three manufacturers to develop their plans and on condition that at least three commit to enter by March 2019.
In light of the revised timeline, postponement of the planned new tender for the exclusive supply of tyres was approved, along with the decision to extend the existing contract by one additional season.
E-Motorsport
The Council approved the creation of an E-Motorsport Working Group, Chaired by Deputy President for Sport Graham Stoker, including participants from the Formula 1 Commercial Rights Holder and ASNs in Spain, France, Germany, Turkey, Belgium and the USA.
Next meeting
The next World Motor Sport Council will meet on 5 December in Saint Petersburg, Russia.