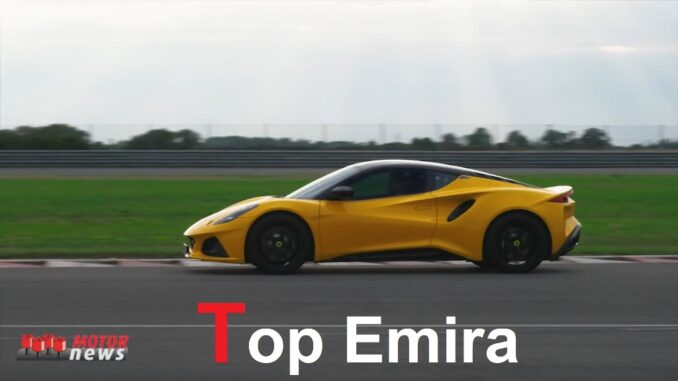 Nella puntata 35 di Motor News, i protagonisti di Auto Europa 2023 organizzato da UIGA, Mercedes Benz Classe A e la sportiva Lotus Emira.
Ecco i servizi video…
Impegno congiunto di ASI e UIGA
Alberto Scuro, Presidente dell'ASI, interviene durante la consegna del premio Auto Europa 2023 riguardo il sodalizio con UIGA, l'Unione Italiana Giornalisti dell'Automotive segnalando l'impegno per lavorare insieme sia nel motorismo in generale che nel settore delle vetture storiche in particolare.
Il pianeta pneumatici, sempre neri e tondi ma con tanta tecnologia
Fabio Bertolotti, Direttore di Assogomma, parla in occasione della consegna del premio Auto Europa 2023 dell'importanza degli pneumatici, segnalando che sono in continua evoluzione includendo alta tecnologia; ma sottolineando anche che sono dei componenti sottoposti a una severa normativa, e non solo dal punto di vista della sicurezza.
Diffondere la cultura della mobilità sostenibile
Marco Belletti, Head of Communication Free2Move eSolutions, illustra l'affiancamento dell'azienda all'UIGA in occasione della premiazione Auto Europa 2023 perché gli obiettivi sono gli stessi, quelli di diffondere la cultura dellla mobilità sostenibile utilizzando vetture elettriche o ibride plug-in, agevolando al massimo il loro impiego.
Scoprire le eccellenze
Il designer Mike Robinson definisce l'appuntamento annuale dell'UIGA come importantissimo per aiutare a segnalare quelle eccellenze del design e della produzione di automobili in Europa, essendo soddisfatto perché non sono state soltanto le aziende europee ad essere state premiate, anche se le vetture vengono prodotte in Europa.
Roberto Piatti di Torino Design parla di Vinfast VF6 e VF7
L'ing. Roberto Piatti di Torino Design, illustra il lavoro fatto a Torino sulle vetture Vinfast VF6 e VF7, che saranno vetture globali a tutti gli effetti e la cui produzione è pianificata anche negli Stati Uniti, mentre arriveranno in Europa verso la fine del 2023.
Riconoscimento della competenza dei costruttori
Maurizia Bagnato, Sales & Innovation Director Bosch Italia segnala l'importanza dell'evento Auto Europa nel settore della mobililtà, nel quale si riconosce la competenza dei costruttori automobilistici che impiegano tecnologie sempre più innovative.
Nanotecnologie applicate al settore auto
Avete mai pensato quando possono influire le vernici nel peso e nelle prestazioni di una vettura? E quanto vantaggio possono offrire l'impiego delle nanotecnolgie? Gianluca Falleti, CEO di Nanoprom Chemicals, racconta dei particolari interessanti che riguardano anche lo sport automobilistico.
Ventata di novità con la Mercedes Benz Classe A
Proporzioni perfettamente equilibrate, minuziosa cura dei dettagli nel design, MBUX di ultima generazione e una gamma di modelli rigorosamente orientata ai desideri dei clienti: la nuova Mercedes Benz Classe A, disponibile sia in versione hatchback che sedan, porta una ventata di novità nel segmento delle compatte ed è anche la prima espressione del nuovo concetto di Entry Luxury della Stella.
Matt Windle talks about the new Lotus Emira
Matt Windle, Group Vice President & Managing Director Lotus Cars, said that the new Lotus Emira is the most comprehensive car that they have ever built, with features carefully selected by the Lotus Project Team to deliver a distinct car with a 3.0 V6 engine. 5-liter supercharged 400 HP.
In italiano – Matt Windle parla della nuova Lotus Emira
Matt Windle, Group Vice President & Managing Director Lotus Cars, ha dichiarato che la nuova Lotus Emira è la vettura più completa che hanno mai realizzato, con caratteristiche accuratamente selezionate dal Lotus Project Team per offrire un'auto distinta con un motore V6 da 3,5 litri sovralimentato da 400 cavalli di potenza.
Di seguito le anteprime fotografiche dei video…