Le immatricolazioni di vetture e veicoli commerciali Opel sono cresciute fino alla quota del 5,42%, 0,35 punti percentuali in più rispetto al mese di maggio 2018.
In questo modo, Opel in Italia raccoglie consensi dai clienti che continuano a scegliere i modelli del marchio tedesco in numero sempre maggiore.
La quota dei primi cinque mesi del 2019 si attesta al 5,61%, con una robusta crescita di 0,70 punti percentuali rispetto allo stesso periodo dell'anno scorso, contribuendo in modo sostanziale agli eccellenti risultati di Groupe PSA sul mercato italiano che permettono al gruppo di rafforzare il secondo posto in termini di quota di mercato, primo gruppo estero.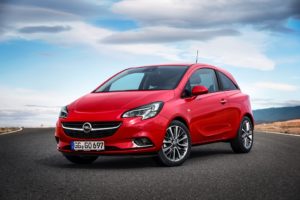 Karl Rocks è stato il modello Opel più richiesto e, con una crescita del 59% nel mese e del 36% nel periodo gennaio-maggio, rafforza ulteriormente la sua leadership come primo modello estero nel segmento A. I clienti italiani continuano a premiare il mini SUV da città del marchio del fulmine per la versatilità delle cinque porte e il grande spazio interno in dimensioni esterne estremamente contenute, ideali per i centri urbani, e con un design da vero SUV con protezioni della carrozzeria a contrasto.
Eccellente la performance della best-seller Opel Corsa. Il gradimento della versione GPL Tech traina il risultato che registra una crescita del 26% rispetto a maggio 2018 e del 29% nei primi cinque mesi. Le versioni ad alimentazione GPL di Opel sono progettate all'origine per il funzionamento con questo carburante, garantendo migliori prestazioni e minori consumi; l'assemblaggio direttamente in produzione assicura il più alto livello di qualità e affidabilità, come nella tradizione Opel.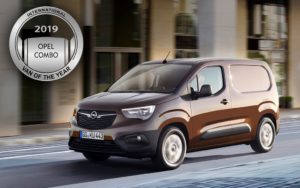 Continua la crescita di Opel anche nei Veicoli Commerciali, con il +59% nel periodo gennaio-maggio rispetto allo stesso periodo del 2018, ottenuta grazie all'incremento su tutte le linee prodotto. Il veicolo commerciale Opel più venduto è Combo Cargo, Van of the Year 2019, che ha segnato un +135% nei cinque mesi; sostenuto l'andamento anche per Vivaro (+25%) e Movano (+24%).
L'offerta di noleggio a lungo termine di Free2Move Lease che è stata avviata in marzo, con risultati estremamente soddisfacenti, ha fornito un forte apporto ai risultati.
L'offerta di Free2Move Lease punta ad una formula "all inclusive" (comprensiva, cioè, di copertura assicurativa completa, manutenzione a 360°, assistenza stradale H24, cambio pneumatici, vettura di cortesia, Servizio Clienti e gestione sinistri) grazie alla quale è sempre garantita al Cliente la soluzione più rapida e flessibile durante tutta la durata del contratto.
Fonte: Opel Italia