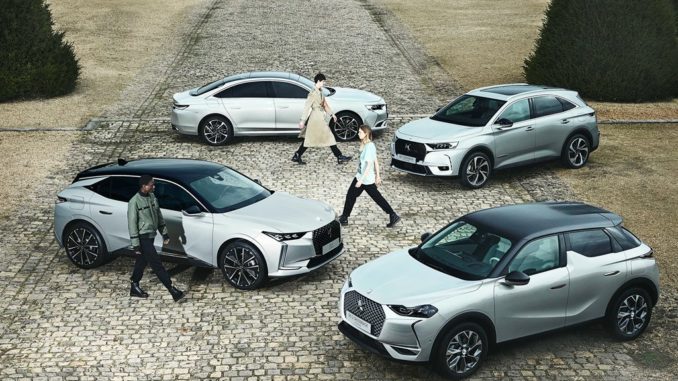 Nella continua ricerca dei materiali, DS Automobiles completa la propria visione del futuro con DS Conscious Collection, una collezione di vestiti che assorbono CO2.
DS Conscious Collection nasce da una collaborazione con il designer francese EGONlab e lo studio di ricerca e innovazione britannico Post Carbon Lab per creare una capsule collection di quattro capi con proprietà assolutamente innovative.
Questo progetto è al centro della filosofia "Future Craft" sostenuta da DS Automobiles: l'alleanza tra il know-how artigianale e la creazione di materiali innovativi per supportare una visione sostenibile del lusso nel futuro.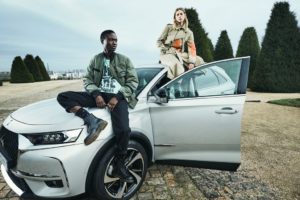 DS Conscious Collection è composta da un bomber, due t-shirt e un trench che hanno la capacità di assorbire CO2 e rilasciare ossigeno.
DS Automobiles è partner ufficiale della settimana della moda di Parigi che si sta svolgendo in questi giorni. Questa capsule collection è presentata come parte dell'edizione Moda Donna Autunno-Inverno 2021-2022.
DS Conscious Collection è un'ulteriore dimostrazione della ricerca intrapresa da DS Automobiles nell'ambito del "Future Craft". Questa filosofia mira a creare materiali innovativi e tecnologici con la raffinatezza che da sempre contraddistingue il marchio. Da diversi anni, il concetto di "Future Craft" ha assunto forme diverse: come un tessuto tecnico intrecciato a tre materiali in microfibra che incorpora una moltitudine di aste trasparenti e porta luce d'ambiente all'interno dell'abitacolo di DS Aero Sport Lounge o elementi in titanio stampati in 3D nei modelli di serie.
The Future Craft mira a sfidare idee preconcette per proiettare il marchio nel futuro. Si tratta di una strategia di sviluppo sostenibile specifica per DS Automobiles, in cui artigianato e innovazione si mescolano per promuovere materiali e processi innovativi, che favoriscono il miglioramento dell'impatto ambientale.
Contrassegnati con alcuni claim ispirati a Parigi, il bomber, il trench e le due t-shirt sono stati disegnati in esclusiva da EGONlab per DS Automobiles. Sono stati trattati da Post Carbon Lab con un rivestimento fotosintetico che assorbe CO2.
Questo sviluppo progettato da Post Carbon Lab consiste in uno strato di alghe vive posto sul tessuto. La CO2 presente nell'aria viene così catturata e trasformata in ossigeno e glucosio. Durante il processo creativo di dieci settimane, i quattro capi hanno già assorbito 1.452 grammi di CO2, un valore paragonabile a quello che una quercia di sei anni assorbe in sei mesi.
Siamo molto felici di rivelare questa collezione eco-responsabile durante la settimana della moda di Parigi. Lo stile e l'innovazione sono al centro dello sviluppo di DS Automobiles. Nel quadro di una ricerca che ci porterà a un futuro più sostenibile, colleghiamo sempre questi due elementi che riteniamo essere assolutamente compatibili. Questa iniziativa è solo un esempio della moltitudine di progetti che portiamo avanti durante l'anno e che alimentano la nostra riflessione. Questa collezione rappresenta molto bene il nostro approccio innovativo attraverso l'uso di nuove tecniche e materiali in uno spirito d'avanguardia – ha detto Béatrice Foucher, CEO di DS Automobiles.
EGONlab è un marchio di moda francese emergente, fondato da Florentin Glemarec e Kévin Nompeix. I due creatori si ispirano ai movimenti artistici e alla società moderna, con concetti che rendono omaggio ai grandi rivoluzionari del nostro tempo.
Siamo lieti di lavorare con DS Automobiles e Post Carbon Lab alla creazione di questa capsule collection. Si compone di due t-shirt, un bomber e un trench che portano l'etichetta EGONlab e hanno ciascuno un forte messaggio. Ci siamo ispirati alla città di Parigi e al temperamento assertivo dei parigini e siamo entusiasti dell'idea di lavorare con nuovi materiali e nuove tecniche. Il bomber (Green Bomber) e il trench (Power Sustainable Dreams) sono in parte ricoperti da un rivestimento fotosintetico, mentre le magliette (Lead the Charge) sono trattate nella loro interezza. Adoriamo il modo in cui ogni capo si è trasformata e quanto siano accessibili alle persone che desiderano dare un forte messaggio e ridurre la propria impronta di carbonio – hanno detto Florentin Glemarec e Kévin Nompeix, direttori generali e direttori artistici di EGONlab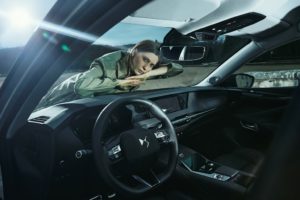 Post Carbon Lab, fondato dai ricercatori Dian-Jen Lin e Hannes Hulstaert, è uno studio di ricerca e innovazione transdisciplinare specializzato in sviluppo sostenibile e "green living". Il trattamento microbico che è stato sviluppato consente a tessuti e indumenti di servire uno scopo ecologico.
Lavorare con DS Automobiles ed EGONlab è stato un ottimo modo per convalidare la nostra nuova tecnologia e per fondere i mondi della moda, dell'innovazione e del biologico. Ci sforziamo di diffondere questi progetti a un nuovo pubblico. Come marchi, condividiamo la stessa passione per l'uso di tecnologie avanzate e per la sostenibilità. Abbiamo collaborato con EGONlab per trattare il materiale con il nostro processo microbiologico. È un rivestimento costituito da alghe viventi, costituito da strati di microrganismi fotosintetici in grado di convertire la CO2 in ossigeno. Il processo di progettazione richiede dalle sette alle dieci settimane – hanno dichiarato Dian-Jen Lin e Hannes Hulstaert, cofondatori di Post Carbon Lab.
La gamma DS Automobiles è composta da quattro modelli, tutti disponibili nelle versioni elettrificate. DS 7 Crossback E-Tense (Ibrido Plug-In) e DS 3 Crossback E-Tense (100% elettrico) sono affiancati quest'anno da DS 9 E-Tense e DS 4 E-Tense (entrambi Ibridi Plug-In). Dal 2025, tutti i nuovi modelli di DS Automobiles saranno disponibili solo nelle versioni elettrificate.
Fonte: DS Italia