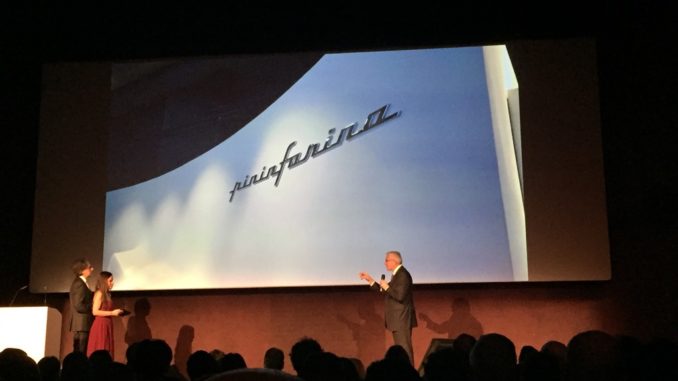 Pininfarina percorre la Via della Seta da vent'anni, da quando, prima azienda italiana, ha iniziato a offrire servizi di design e ingegneria a partner cinesi. Era il 1996. Da allora, i legami con la Cina si sono rafforzati e specializzati e sono diventati un asset fondamentale dell'azienda.
Non stupisce, quindi, la decisione della Fondazione Italia Cina, nell'ambito dei China Awards 2017. La giuria, presieduta da Cesare Romiti, Presidente della Fondazione, ha così motivato il premio:
Per il lungo e significativo cammino di crescita in Cina, iniziato negli anni Novanta e proseguito con successo fino all'apertura della sede di Shanghai e ai risultati ottenuti in questi ultimi anni. Il premio viene conferito all'azienda anche per aver stabilito nel suo percorso di sviluppo duraturi e proficui rapporti con molti dei Paesi che saranno protagonisti della Belt and Road Initiative, sognata e lanciata dal presidente cinese Xi Jinping.
Il premio identifica Pininfarina come un attore di rilievo nella realizzazione della Belt and Road Initiative, un progetto strategico ambizioso, che intende stabilire collegamenti stabili e profittevoli tra la Cina e l'Eurasia, includendo anche l'asse dell'antica Via della Seta. Un progetto che si snoda attraverso lo sviluppo di infrastrutture, via terra e via mare, accordi commerciali, aperture agli scambi, cooperazione.
La cerimonia si è svolta il 5 dicembre. Il premio è stato consegnato all'AD Silvio Pietro Angori alla presenza di aziende, istituzioni e personalità italiane e cinesi concretamente coinvolte in relazioni economiche e culturali tra Italia e Cina.
Angori, nel discorso di ringraziamento, ha sottolineato il ruolo di ambasciatore del Made in Italy di Pininfarina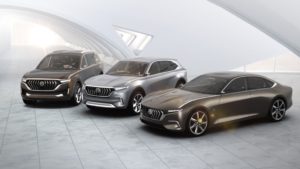 in uno dei pochi mercati automotive di cui è prevista una decisa crescita nei prossimi anni. Pininfarina è stata la prima azienda italiana a fornire, già dal 1996, servizi di stile ed ingegneria ai costruttori automobilistici cinesi. La nostra più che ventennale presenza e il grande successo commerciale riscosso dalle vetture da noi disegnate confermano la validità della strategia di crescita della Pininfarina nei mercati della nuova Via della Seta e del Medio-Oriente.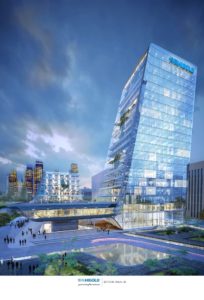 In vent'anni di partnership e scambi, il ruolo e le opportunità commerciali si sono espansi e continuamente ridefiniti.
Dal 1996, Pininfarina ha ampliato la sua gamma di attività. Tra i partner consolidati, annovera oggi produttori come AviChina (Hafei), Chery, Changfeng, Brilliance, BAIC, JAC e altri, per i quali sono stati progettati veicoli di grande successo commerciale, come la DX7, primo frutto della collaborazione tra Pininfarina e South East Motor-SEM, al quale è seguito nel 2016 il SUV DX3.
Nel 2010 è nata Pininfarina Automotive Engineering Shanghai (PAES) un vero e proprio satellite di sviluppo di design a Shanghai, sito strategico dell'Automotive per l'area asiatica. Oggi PAES è un consolidato avamposto di sviluppo commerciale e design che, sotto la guida di Simone Tassi (General Manager) e la supervisione dall'Italia del Direttore Design Carlo Bonzanigo, può contare su un team multiculturale di una trentina di persone di elevata professionalità.
Forte delle competenze proprie e della visione globale acquisita negli anni, Pininfarina affronta con sicurezza le sfide di un mercato sempre più esigente. E diversifica la strategia spingendosi in nuovi settori: architettura e industrial design. Lo scorso marzo è stato annunciato il primo progetto architettonico di Pininfarina in Cina. Si tratta del progetto per la realizzazione della sede di Higold, un edificio che sorgerà a Shunde e che è stato interamente affidato a Pininfarina Architecture.
All'inizio dell'anno, è stato inoltre annunciato un accordo commerciale con Hybrid Kinetic Group Limited che prevede il supporto nello sviluppo chiavi in mano di una vettura elettrica. Dal concept alla validazione virtuale e fisica per la produzione di serie, Pininfarina seguirà tutte le fasi: lo sviluppo dello stile del veicolo e dell'ingegnerizzazione e i test. Il contratto di collaborazione, del valore di circa 65 milioni di €, avrà una durata complessiva di 46 mesi.
Con lo stesso cliente Pininfarina ha presentato al Salone dell'Auto di Shanghai 2017 un'intera gamma di veicoli ecologici, dimostrando ancora una volta la propria capacità di unire la ricerca stilistica alla sostenibilità ambientale: il SUV 5 posti K550, il SUV 7 posti K750 e la berlina di lusso H600, che aveva già debuttato al Salone di Ginevra di quest'anno. Tutti e tre i veicoli sono dotati di sistemi di trazione elettrici ecocompatibili ad alta efficienza e risparmio energetico che contribuiranno a costruire città a emissioni zero.