Gli ingegneri GM ed LG Electronics lavorano su componenti critici
Fonte: General Motors
Warren, Michigan. USA. Novembre 2015. General Motors ha annullato lo sviluppo veicolo tradizionale per creare la Chevrolet Bolt EV, che può percorrere oltre 200 miglia (321 km) con una singola carica elettrica.
Offrire ai consumatori il primo EV a lungo raggio a prezzi accessibili, ha richiesto un rapporto senza precedenti con il fornitore che combina competenze in infotainment, sistemi di batteria e lo sviluppo di componenti con comprovate capacità di progettazione in house di GM quali il motore elettrico, il controllo della batteria, la convalida del sistema, la carrozzeria del veicolo e l'integrazione di sistema.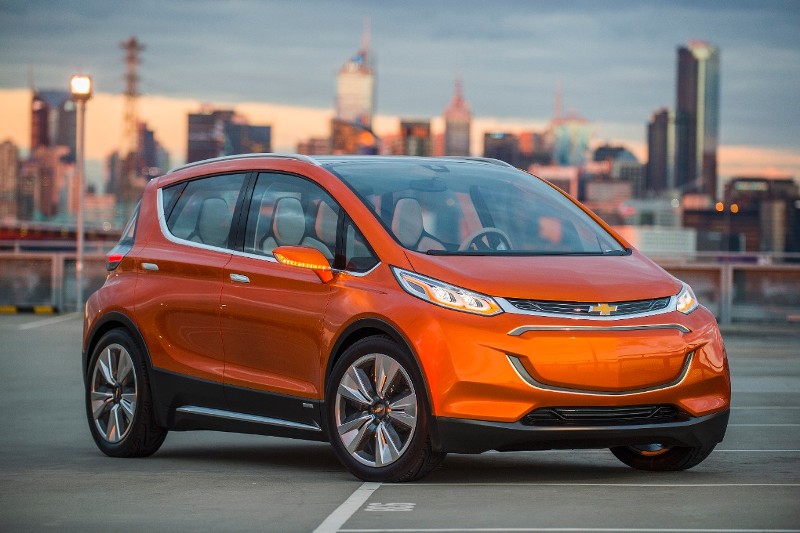 A seguito della progettazione e della ricerca congiunta, GM ed LG Corp. hanno portato la Chevrolet Bolt EV alla realtà. Il concept EV Bolt è stato presentato al North American International Auto Show nel gennaio di quest'anno. Chevrolet ha confermato a febbraio che la Bolt EV sarebbe andata in produzione a Orion Township (Michigan), uno stabilimento di assemblaggio GM alla fine 2016.
GM e LG sommano le competenze
Gli ingegneri hanno considerato diverse architetture di veicolo, campi elettrici e opzioni relative alle prestazioni della Bolt EV prima di decidere se il veicolo doveva essere accessibile e fornire oltre 200 miglia 321 km) di autonomia completamente elettrica con prestazioni brillanti.
LG ha fornito una serie di nuovi componenti e sistemi per l'EV Chevrolet Bolt, tra cui:
Electric Drive Motor (costruito dalla progettazione GM)
Power Inverter Module (converte la corrente continua in corrente alternata per l'unità di azionamento)
Caricabatterie di bordo
Electric Climate Control System Compressor
Pacco batterie
High Power Distribution Module (gestisce il flusso di alta tensione ai vari componenti)
Batteria di riscaldamento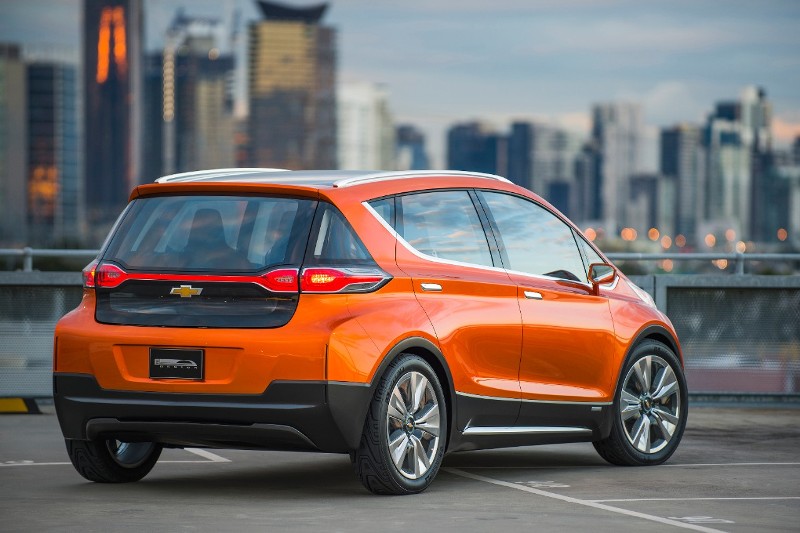 Accessoriy Power Module (mantiene l'erogazione di potenza a bassa tensione agli accessori)
Power Line Communication Module (gestisce la comunicazione tra veicolo e una stazione di ricarica DC)
Strumentazione
Sistema Infotainment
"Chevrolet ha bisogno di essere dirompente per mantenere la posizione di leadership nell'elettrificazione" – ha dichiarato Mark Reuss, vice presidente esecutivo Global Product Development, Acquisti e Supply Chain di GM. "Prendendo il meglio della nostra esperienza sviluppata in-house con l'engineering stabilito con la Chevrolet Volt e la Spark EV, e combinando l'esperienza del Gruppo LG, siamo in grado di trasformare il concept di maggiore autonomia del settore EV in una realtà a prezzi accessibili".
LG Electronics Vehicle Components ha guidato un team di aziende tra cui LG, LG Chem, LG Innotek, LG Display e LG Electronics, per contribuire allo sviluppo della Bolt EV. LG Electronics ha investito più di 250 milioni di dollari in un impianto di progettazione e produzione a Incheon, Corea, per sostenere lo sviluppo e la produzione dei componenti per la Bolt EV.
"Essere scelti come partner tecnologico di GM EV posiziona LG come un attore chiave nel settore delle tecnologie veicolari di nuova generazione", ha detto Woo-jong Lee, presidente e CEO di LG Electronics Vehicle Components Co. "L'opportunità di lavorare con GM su tale evoluzione della tecnologia è indicativo nel tipo di contributi che le aziende tradizionali tecnologiche possono fare nel settore automobilistico".
GM-LG, rapporto di lunga data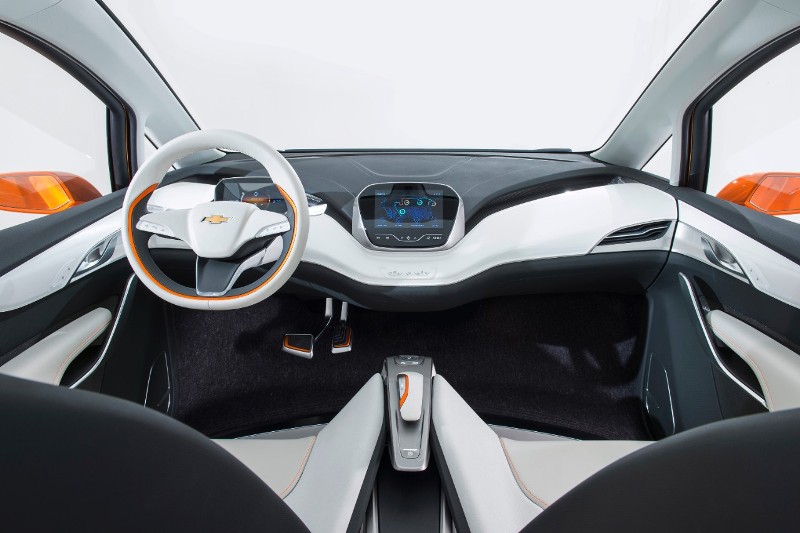 Il rapporto di GM con LG ha avuto inizio nel 2007, quando LG Electronics è stata incaricata di fornire il modulo di comunicazione del veicolo per OnStar, il sistema telematico esclusivo di GM. Un'altra società di proprietà LG, LG Chem, e GM hanno un rapporto di lunga data: la società è stata scelta come fornitore unico di batterie per la prima generazione della Chevrolet Volt, che è stata lanciata nel 2010.
Dopo aver consegnato una qualità eccezionale per le oltre 23 milioni di celle con meno di due problemi per milione di celle prodotte nella prima generazione di Chevrolet Volt, GM si rivolse ad LG Corp. per portare avanti nuove competenze da LG Electronics e altre società LG. Gli accordi comprendevano componenti forniti per la Bolt EV e ha segnato la prima volta che GM ha integrato un fornitore completo di componenti EV così presto nello sviluppo del veicolo.
La strategia componenti di GM è centrata su tre opzioni: costruire, acquistare e partnerniship, la quale ha senso economico e strategico e con la quale GM costruirà alcuni dei suoi componenti. Altri saranno acquistati direttamente da fornitori con più esperienza in una particolare disciplina. E, come nel caso di LG, GM collabora con un fornitore per sfruttare la propria tecnica in modo di sviluppare sistemi strategici unici ed i rispettivi componenti.
In English
Chevrolet develops Bolt EV using strategic partnership
Engineers from GM and LG Electronics partner on critical components
Source: General Motors
Warren, Michigan. USA. November 2015. General Motors set aside traditional vehicle development to create the Chevrolet Bolt EV, which can travel more than 200 miles on a single electric charge.
Offering consumers the first long-range, affordable EV, required an unprecedented supplier relationship combining expertise in infotainment, battery systems and component development with GM's proven in-house capabilities in electric motor design, battery control, system validation and vehicle body/system integration.
Following joint planning and research, GM and LG Corp. brought the Chevrolet Bolt EV to reality. The Bolt EV concept was shown at the North American International Auto Show in January this year.  Chevrolet confirmed in February that the Bolt EV would go into production at GM's Orion Township (Mich.) assembly plant in late 2016.
GM & LG Blend Expertise
Engineers considered different vehicle architectures, electric driving ranges and performance options for the Bolt EV before deciding the vehicle must be affordable and deliver 200-plus miles of all-electric driving with spirited performance.
LG supplied an array of new components and systems for the Chevrolet Bolt EV, including:
Electric Drive Motor (built from GM design)
Power Inverter Module (converts DC power to AC for the drive unit)
On Board Charger
Electric Climate Control System Compressor
Battery Cells and Pack
High Power Distribution Module (manages the flow of high voltage to various components)
Battery Heater
Accessory Power Module (maintains low-voltage power delivery to accessories)
Power Line Communication Module (manages communication between vehicle and a DC charging station)
Instrument Cluster
Infotainment System
"Chevrolet needs to be disruptive in order to maintain our leadership position in electrification," said Mark Reuss, GM executive vice president of Global Product Development, Purchasing and Supply Chain. "By taking the best of our in-house engineering prowess established with the Chevrolet Volt and Spark EV, and combining the experience of the LG Group, we're able to transform the concept of the industry's first long range, affordable EV into reality."
LG Electronics Vehicle Components led a team of LG companies, including LG Chem, LG Innotek, LG Display and LG Electronics, to help develop the Bolt EV. LG Electronics has invested more than $250 million in an engineering and manufacturing facility in Incheon, Korea, to support the component development and manufacturing for Bolt EV components.
"Being selected as GM's EV technology partner positions LG as a key player in next-generation vehicular technologies," said Woo-jong Lee, president and CEO of the LG Electronics Vehicle Components Co. "The opportunity to work with GM on such game-changing technology is indicative of exactly the type of contributions that traditional tech companies can make in the automotive space."
GM-LG Longstanding Relationship
GM's relationship with LG began in 2007 when LG Electronics was tasked with supplying the vehicle communications module for OnStar, GM's exclusive telematics system. Another LG-owned company, LG Chem, and GM have a long-standing relationship: the company was chosen as the sole supplier of battery cells for the first-generation Chevrolet Volt, which launched in 2010.
After delivering exceptional quality for the more than 23 million cells with less than two problems per million cells produced for the first-generation Chevrolet Volt, GM turned to the LG Corp. to bring forward new expertise from LG Electronics and other LG companies. The agreements encompassed supplying components for the Bolt EV and marked the first time that GM integrated a full EV component supplier so early in vehicle development.
GM's component strategy is centered on three options: build, buy and partner. Where it makes economic and strategic sense, GM will build some of its own components. Others will be purchased directly from suppliers with the most expertise in a particular discipline. And, as in the case of LG, GM will partner with a supplier to leverage its own engineering with the supplier to develop unique strategic systems and components.
no images were found